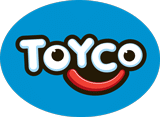 Toyco - Shifting the balance from paid to organic for sustainable eCommerce sales
While Toyco is a well-known brand throughout NZ, their organic visibility needed an overhaul and the team at Sprocket had a plan.
One of New Zealand's largest independent toy retailers, Toyco has both an eCommerce site and bricks and mortar presence in Auckland. 
Despite having a comprehensive eCommerce offering, Toyco wasn't seeing the organic results they'd hoped for and were depending heavily on paid advertising. 
Looking to get more out of their marketing efforts, Toyco came to Sprocket Digital for a solution.
The vast majority of Toyco's eCommerce sales were being attributed to paid media - Google and Facebook ads. There's nothing wrong with this strategy per se, but if anything were to go wrong with either their Google or Facebook account, they'd quickly find all their eggs were in one basket.
Sprocket's challenge was to reset the balance by developing a strong SEO strategy that would improve their organic rankings and revenue, and slowly decrease their dependence on paid media.
"The fact Sprocket hadn't done anything within the toy industry was a bonus for us, they came in with a clean slate, fresh ideas, and were excited to get their teeth into something new."
- Martin Monk, Toyco GM

Sprocket's solution for Toyco involved growing their organic presence by optimising the entirety of their online network - from brands, to categories, and individual products.
Using a combination of on-site optimisation, optimised keywords and content strategy including blogs and outreach posts, we pushed their products to rank higher on Google and stand out among their competitors.
"We've seen significant growth since switching to Sprocket."
- Martin Monk, Toyco GM

We're now seeing a much more stable balance between paid media and organic sales, with organic recently overtaking paid to bring in more traffic, sales and revenue.
Year on year, Toyco has experienced growth across the board - organic sessions have grown by 66%, goal completions (sales) have risen 31%, and their conversion rate is a whopping 8.2%, which is very high for eCommerce.
Their eCommerce site has become a prime source of income, and with a secure and sustainable SEO strategy behind it, each product is discoverable and will continue to sell even if the paid advertising tap is turned off.