WEB MARKETING AUCKLAND
New Zealand is a proud entrepreneurial nation filled with successful businesses of all sizes, from the top of the North to the bottom of the South.
Whether you create beautiful landscape designs, repair broken-down cars, build dream homes or are a physiotherapist helping to keep people mobile, business owners all over New Zealand are awesome at what they do. But even though they might run a great business, work with hardworking staff and deal with the best customers in the country, many business owners could do with some specialist help in the areas they might not be as strong in - especially online advertising.
When it comes to digital marketing agencies in Auckland, every business could do with a point in the right direction. And that's where Sprocket Digital comes in. Based in Auckland and specialising in everything digital and nothing that's not, our team helps New Zealand businesses in just about every kind of industry make the most of their online advertising budget by giving them real, tangible, measurable results.
The Sprocket team lives and breathes digital; that's why you'll only find digital solutions on our list of services. What sets us apart from other online marketing agencies in Auckland, NZ  is our no-fluff approach to creating a personalised digital marketing strategy that ticks all your boxes. Thanks to more than 35+ years working in and around big advertising companies, Sprocket takes our big agency experience and applies it to businesses of all shapes and sizes via our friendly, small agency feel.
DOWNLOAD THE SPROCKET DIGITAL EBOOK
How To Select the Right Digital Partner
Enter your details below to instantly receive your copy.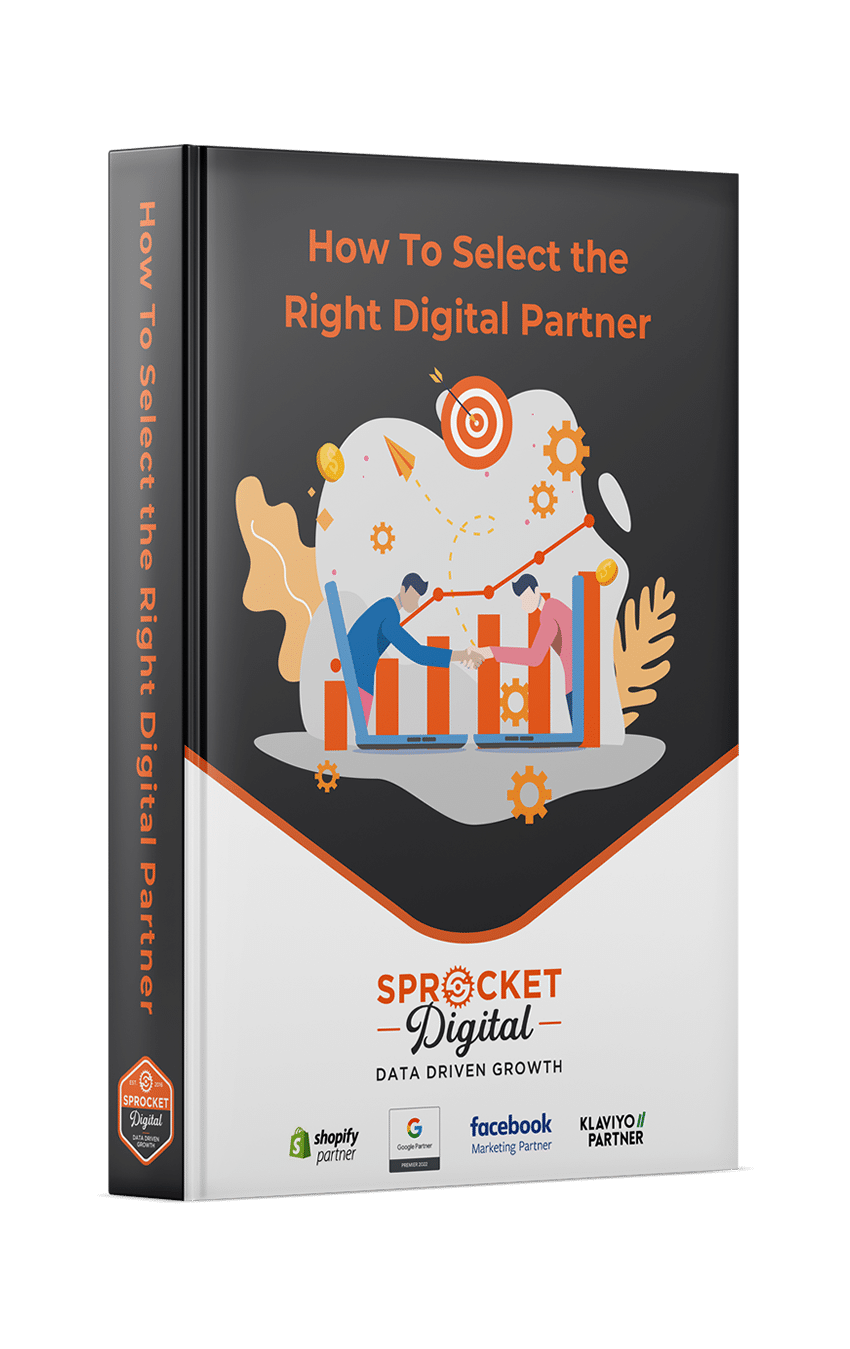 DIGITAL MARKETING SERVICES
You might run a mechanic shop or a building company and need help with Google Ads or improving your Conversion Rate Optimisation (CRO). Maybe you own a law firm or physio clinic and are keen to improve your Search Engine Optimisation (SEO) or start targeting new customers via Facebook advertising or YouTube advertising. You might have a great idea for a mobile app but have no idea how to get it in front of the right people, or you might run an eCommerce business and need some help understanding how Google Shopping could encourage more sales on your website. Whatever the need, Sprocket Digital understands what kind of digital marketing service will work best for you, your business and your industry.
In fact, we're so confident in what we do that we're proud to put our money where our mouths are. We don't lock our clients into contracts so if we don't give you the results you need and expect, you're free to leave - it's really that simple. Transparency and visibility rank high on our list of priorities too. Access your unique campaigns and see your return on investment (ROI) in real-time by accessing your very own customised dashboard, 24 hours a day, seven days a week. 
Done well, a strong online marketing strategy could take your business from zero to hero. Keen to take your digital marketing results to the next level? The Sprocket Digital team would love to catch up to discuss your advertising needs. Your place or ours? You choose.