SOCIAL MEDIA MARKETING
SPECIALISTS
Compared to the rigid structure of Google Ads, social media requires a trifecta of creative elements to achieve success. A partnership of ad copy, ad creative (images/video) and audience targeting combine to form ads on Facebook, Instagram, TikTok, LinkedIn and other platforms. With in-house copywriters, designers and social media advertising experts, Sprocket Digital creates engaging social media advertising campaigns that get results.

Push vs Pull Advertising
Social media is categorised as push advertising, a cost-effective way to get eyes on your brand. Due to push advertising being more difficult to achieve cut-through than with pull advertising, it is the creative aspects and accurate targeting that often make the difference. Well-crafted ads are made in-house by our team of specialists. They are then targeted to audiences based on demographics, behaviours, geolocation and more to ensure they reach the right people. Social media platforms provide strong data collection to be able to hyper-target people in specified demographic groups.

GROW YOUR BUSINESS TODAY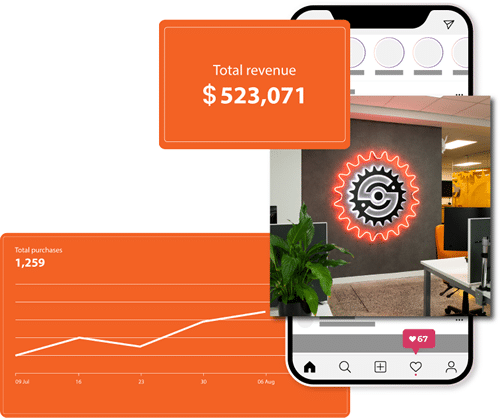 OUR SOCIAL MEDIA ADVERTISING CAPABILITIES
A meeting of creative content and well-planned targeting, social media ad campaigns must be hyper-specific to ensure marketing budget isn't squandered on irrelevant audiences. At Sprocket, we constantly optimise campaigns to ensure the best possible results using our custom strategies.
The written word remains one of the strongest marketing tools. Creative copy for headlines, primary text, CTAs and image overlay can make the difference between an ad campaign being clicked or not.
Bespoke imagery and videos created with attention-grabbing design for social media platforms contribute to ads becoming high-performing campaigns.
Facebook and Instagram grant the power to target audiences based on interests, behaviours, location and other demographic data. Alternatively, LinkedIn is more professional-targeted, allowing us to reach decision-makers by identifying job roles and company size. Ads are fruitless without expert targeting.
Every social media platform offers something different. Facebook ads for products may be placed on users' newsfeeds, whereas a service ad may be better placed in Messenger. We craft ads in specific dimensions for where they are best served for your specific product or service.
Within each social media platform, you can choose campaigns with different objectives: purchases, lead gen, reach, engagement and more. There are a variety of ways to create the perfect ad campaign.
our SOCIAL ADS capabilities
A meeting of creative content and well-planned targeting, social media ad campaigns must be hyper-specific to ensure marketing budget isn't squandered on irrelevant audiences. At Sprocket, we constantly optimise campaigns to ensure the best possible results using our custom strategies.
CAMPAIGN OUTCOMES
Online Meats
Delivering restaurant-quality meat to your door, ecommerce meat supplier, Online Meats, combine quality with convenience. Partnering with Sprocket in December 2021, in the midst of Covid-19 lockdowns, Online Meats required a full digital marketing offering including social ads, SEO, email and content. With the hope of outsourcing their marketing and acquiring new customers, bringing Sprocket on board would allow them to focus solely on their efforts of the daily running operations of the business.
CHALLENGE:
The nature of Online Meats resulted in significant growth throughout the pandemic as more people bought products online. The challenge Sprocket were set was sustaining this success and level of growth post-Covid. As lockdown rules began to relax, customer buying behaviours started to change and there was uncertainty around how Online Meats would fare moving forward. Finding new customers was essential, as was achieving overall branding improvements and consistency on ads across our omnichannel approach.
STRATEGY:
Leveraging the data we collected allowed us to incrementally sustain and grow the business by optimising each aspect of digital marketing and paid social ads. Refining targeting, improving creatives and enhancing copywriting helped to achieve this. Social media advertising contributed to an increase in new customer acquisition and remarketing was supplemented by email marketing. Overall, by working as a digital marketing extension of Online Meats, we gave them time to focus on the things that matter whilst we took care of the rest. Our strategy contributed to website purchases increasing by over 72%, revenue increasing by over 81% and ROAS sitting at 95% in the 20 months we have been partnered with Online Meats.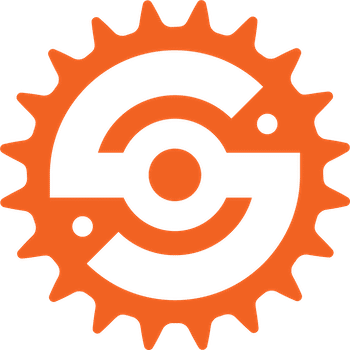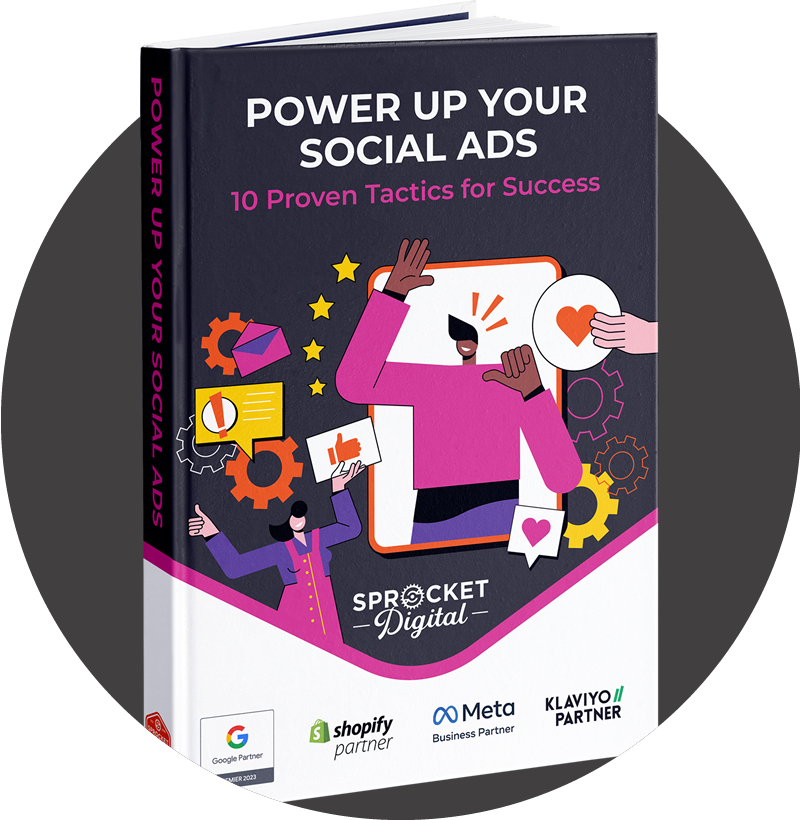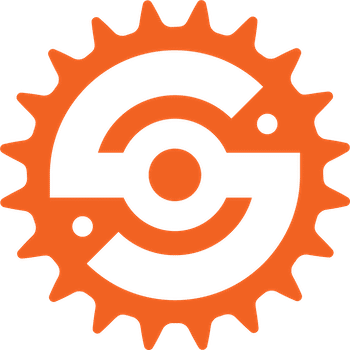 Download The Sprocket Digital eBook
SEO Explained - A no-nonsense guide to Search Engine Optimisation
Enter your details below to instantly receive your copy.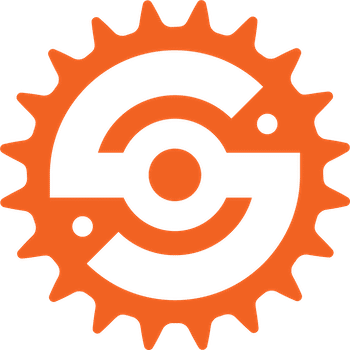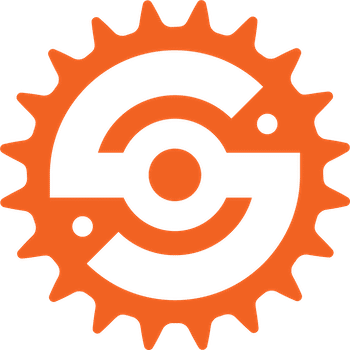 Grow Your
Business Today
Taking the first step is the easiest part with Sprocket Digital. Simply describe your company and schedule a free no-obligation consultation to find out how we can help scale your business and increase your revenue.

What Our Clients Say About Us
With well over one hundred 5-star Google reviews, its safe to say we are the real deal. Client relationships and demonstratable results are our priority. If you'd like to know more, we'll even let you talk to some real clients.
Nudi Point ★★★★★ FINALLY... a digital marketing company that actually gets the results. This is the 5th business I have dealt with in the last 7 years - and the only business that has proven results. Our sales have increased hugely and it's only been 1 month. Harry is amazing to work with and the whole team at Sprocket Digital know exactly what they're doing. The results speak for themselves. Highly recommend!Maggie from Astound Smile ★★★★★ We have worked with a couple of other agencies that did not deliver and I'm impressed with the level of service, support & results we get from Sprocket. Within a few weeks of working with Sprocket, we can see immediate improvement on our sales. Harry and the team has taken the time to understand our business and continue to work on delivering results. We look forward to continue working with Sprocket to grow our business. If you are looking for a result-focused agency, you can't go wrong with Sprocket!Beautiful You Holidays ★★★★★ Covid lockdowns meant complete operational shut down for our small NZ owned business. However, in the last few months we have finally got back up and running again with the help from Josh and his Sprocket team.Their understanding, resources and communication has been unwavering in this process and we have seen measurable results month on month. Trust plays a big role in digital marketing and I believe their formula is full proof.Sprocket has had a big role to play in getting our small business back on it's feet. I couldn't recommend this company enough!NZ-Online-Pharmacy ★★★★★ The results speak for themselves. Our website has been lifted to the next level, in both hits & resulting translations into physical orders. Thanks Kieran & Team!Ketaki Rasmussen ★★★★★ Sprocket has experts who can take your digital marketing to the next level, and you get personalised service with a dedicated account manager to help you achieve growth. Great to deal with.Speednation ★★★★★ Outstanding, the team at Sprocket have been tremendous, and taken our store to the next level. Ronnie and the team are on to it and get things done quickly to a high standard. If you are looking for a marketing team, this is your one stop shop for all your marketing needs!Team at Speednation.co.nzcam scott ★★★★★ So far all of my requests from Sprocket Digital have been handled very professionally and timely. I am really enjoying the level of communication and how easily approachable the team is.Andrina Shieffelbein ★★★★★ Sprocket has been amazing for my small buisness! Can't recommend enough if you want results from your advertising!Meelee Joe ★★★★★ Great working with the team at Sprocket Digital! We found the company friendly, accomodating, and they helped us to develop our knowledge of the business analyticsLance Metz ★★★★★ Sprocket has been an incredible digital marketing partner, helping us grow our monthly turnover. They are extremely helpful and are quick to respond to any needs we may have. I would highly recommend for any company looking to take on a digital transformation journey.Matt Boylan ★★★★★ This is the second time I have used Sprocket Digital in my role as Marketing Manager for small to medium sized businesses. Given our marketing team is very small and we don't have a specific digital marketing resource internally, it gives me peace of mind knowing that all our digital needs are being outsourced to Sprocket. On both occasions of working with Sprocket, the team have very quickly got up to speed on our business. The setup is seamless and my regular meetings with the team help to identify opportunities for us to leverage. The entire team are really knowledgeable and down to earth even though they have some very experienced people working on our account. I would highly recommend Sprocket to any other business who wants expert advice and guidance on their digital marketing with an accessible and down to earth approach.Dylan Carter ★★★★★ Sprocket Digital is the real deal! They have turned our company around in our initial month of working with them and I could not recommend them more.The team is super helpful always making the time to have meetings with us and answer our endless amounts of questions.We are looking forwarded to working with them for the long term!Richie Stott ★★★★★ It has been a seamless transition to Sprocket and they have delivered on the goods. Very happy with the service and results. Our account manager, Kieran is great to deal with.Chris Sinclair ★★★★★ Great team to work with, we've experienced growth from day 1 and we're still going! Thank you team Sprocket DigitalMegan Blincoe ★★★★★ We are a new Client of Sprocket and I cannot fault them! Especially Ethan, he has been so available and clearly knows what he's talking about. He has been very patient with us and has thoroughly updated and explained every part of the set up and progress to date. Highly recommend using Sprocket DigitalAlastair Pope ★★★★★ Harry and the Sprocket team have been amazing in connecting with and successfully converting a new audience for our business. During these challenging economic conditions, the additional revenue they've generated has proven to be invaluable. Their professional, transparent, and data-driven approach has rekindled my confidence in the agency model.Josef Arnet ★★★★★ Sprocket Digital has been great to work with and has provided great inside and addition to the digital side of our business (Kitchen Things) their SEO team is fantastic and Harrison their Email marketing specialist is an absolute savant when it comes to knowing how set up email campaigns, templates as well as automatic email flows and the logic required to make them impactful and effective for a business. They always continue to impress with the work they do.Gabi Metz ★★★★★ Working with Sprocket has been so easy! Like a weight has been lifted off our shoulders. And the results so far have been fantastic!Sheree Palmer ★★★★★ Great Team to work with, communication is great and they are actively engaged with working with you.
AT SPROCKET,
WE'RE GEARED FOR GROWTH