Wherever your business is at, if you want to grow, you need Sprocket.
Whether you're large or small, well-established or just starting out, if you're hungry to grow and see the difference that effective digital marketing can make on your bottom line, you've come to the right place.
Our omnichannel approach ensures a comprehensive analysis of your options before launching a strategy to raise your revenue and optimise your outcomes.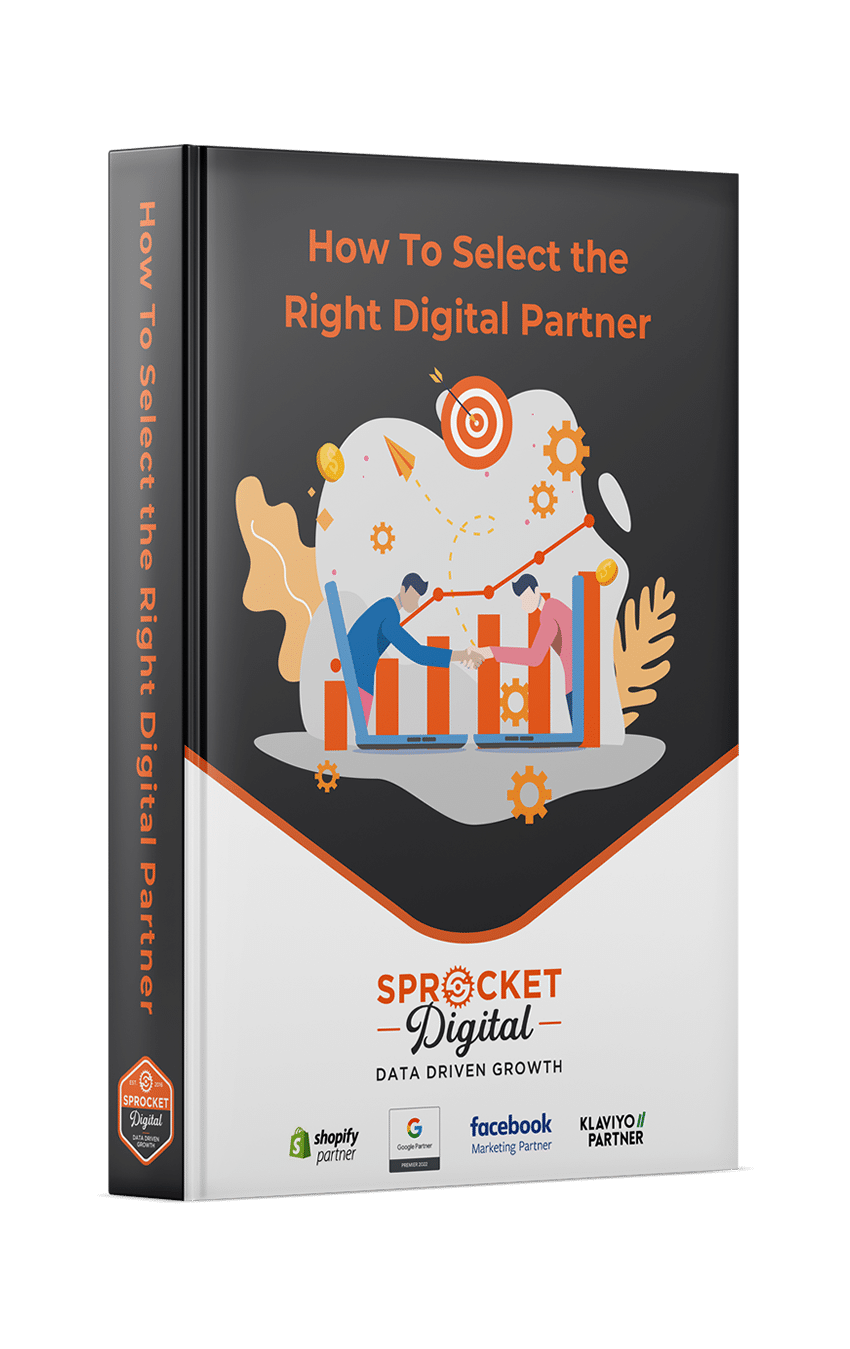 DOWNLOAD THE SPROCKET DIGITAL EBOOK
HOW TO SELECT THE RIGHT DIGITAL PARTNER
Enter your details below to instantly receive your copy.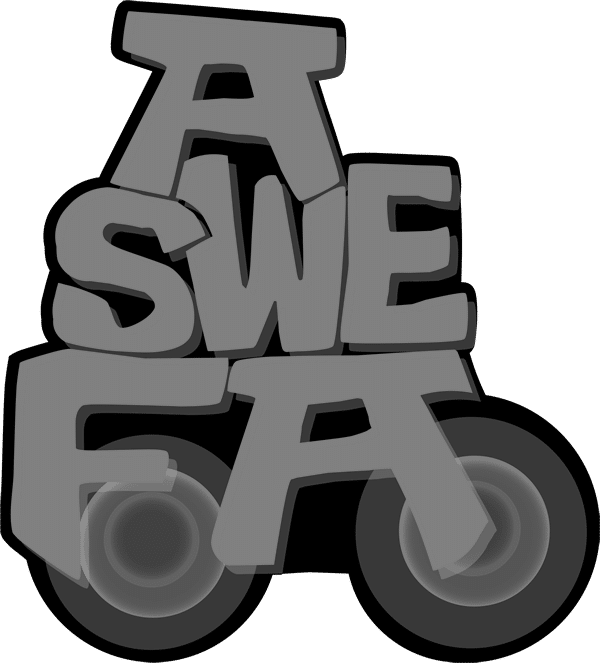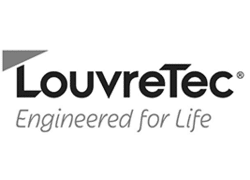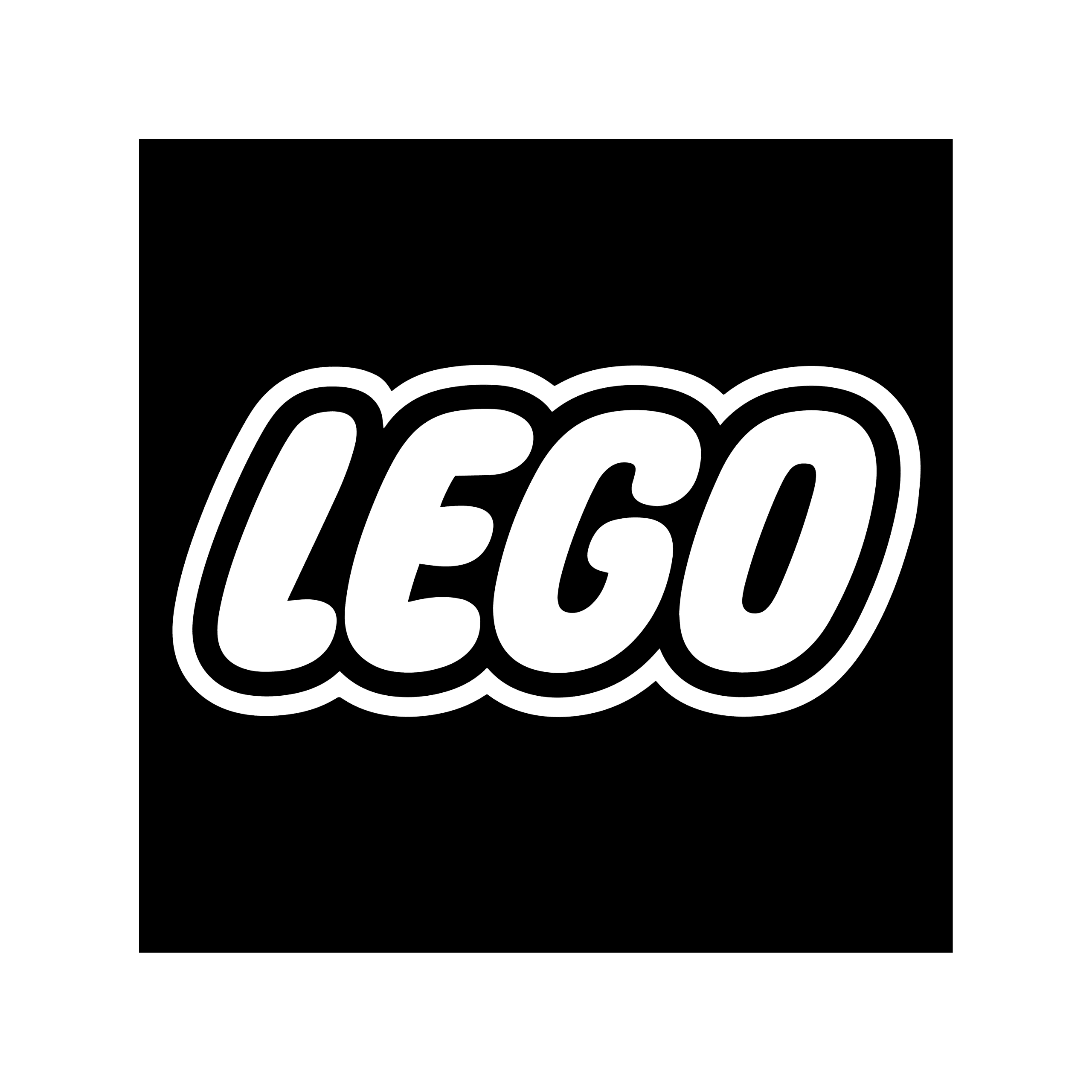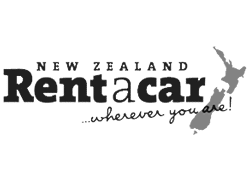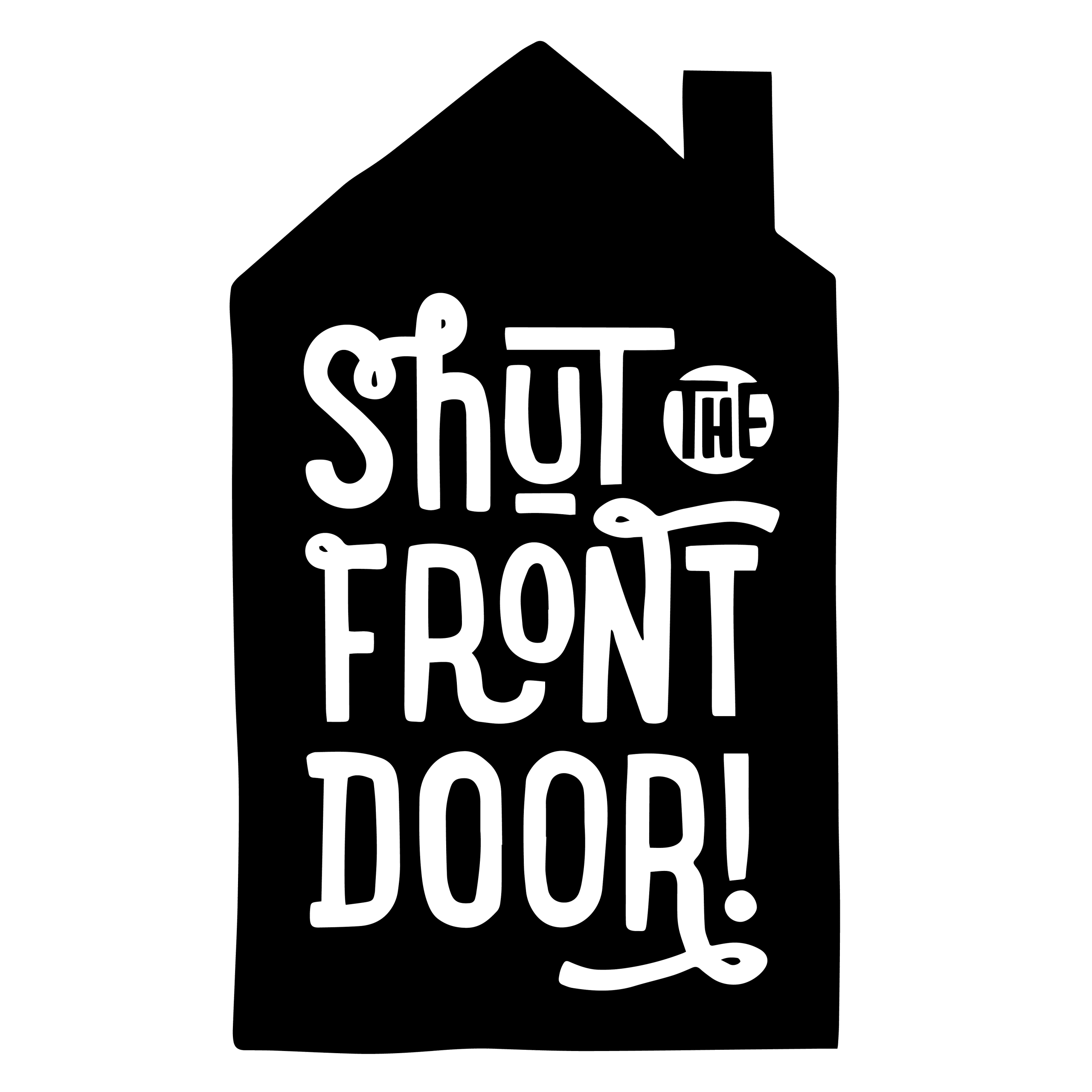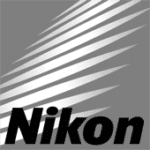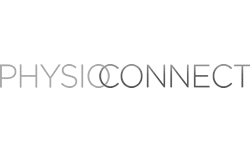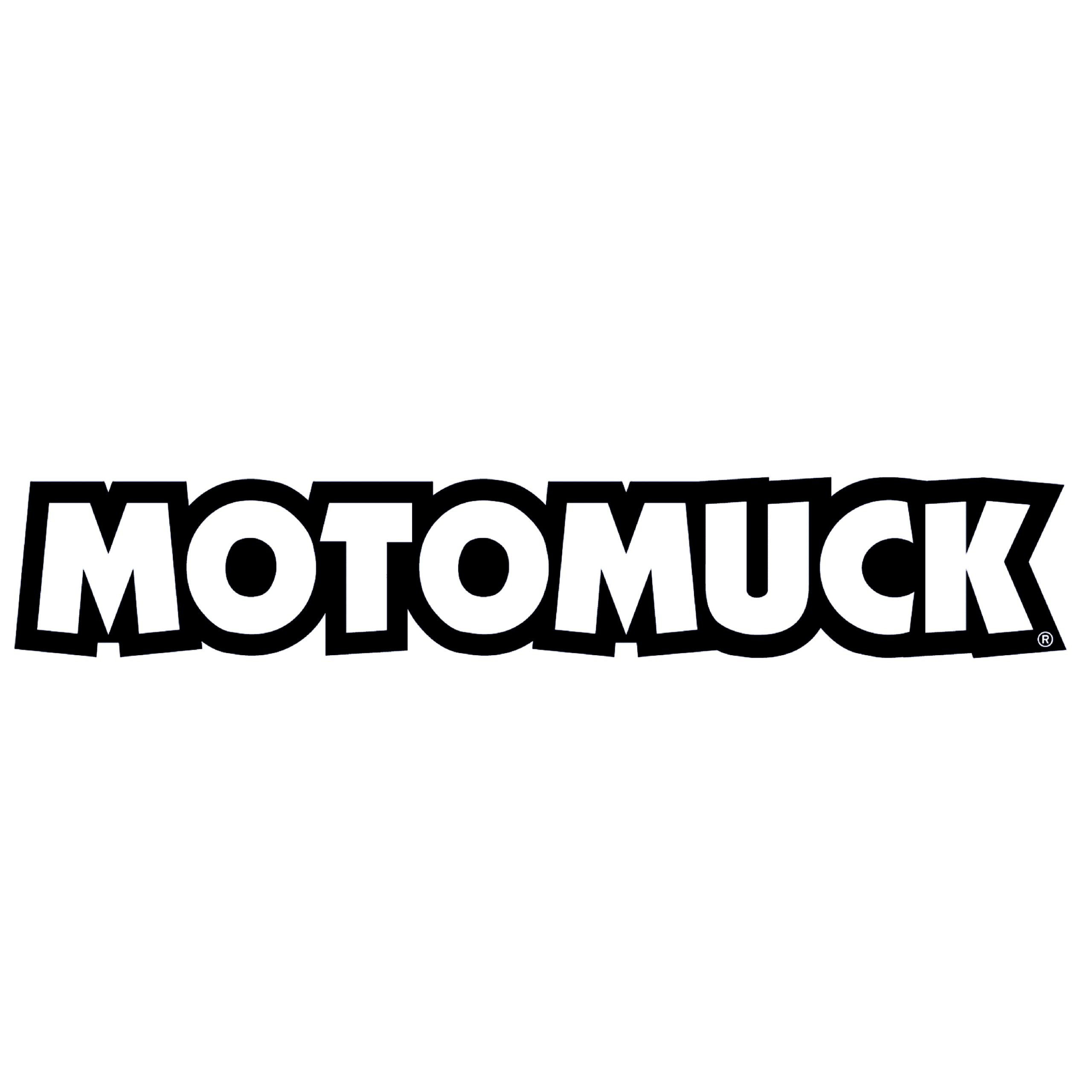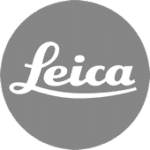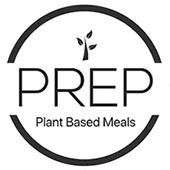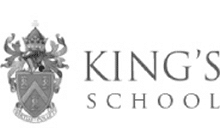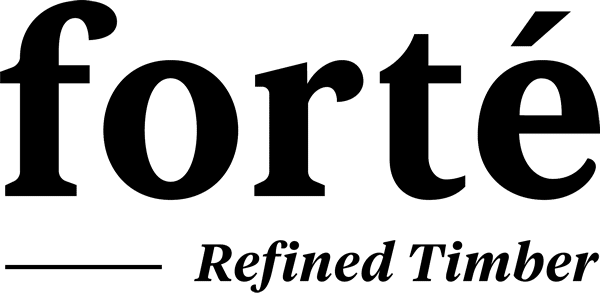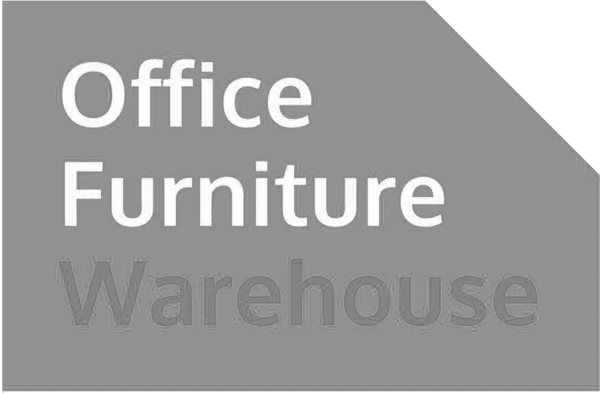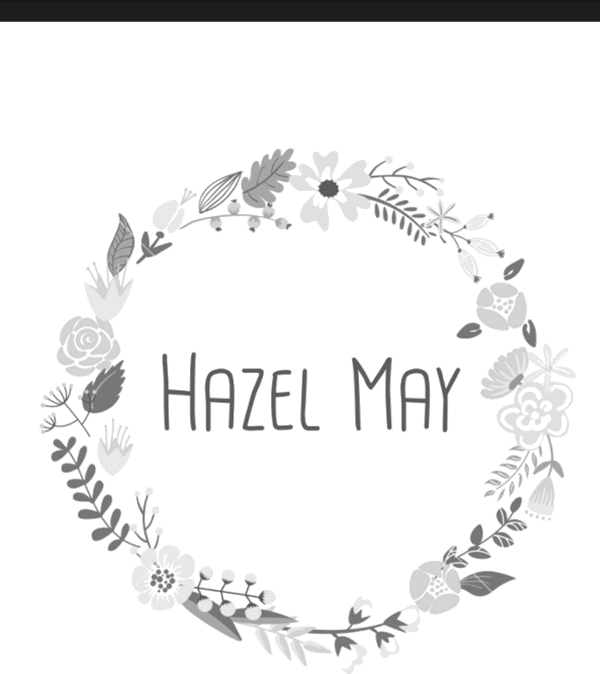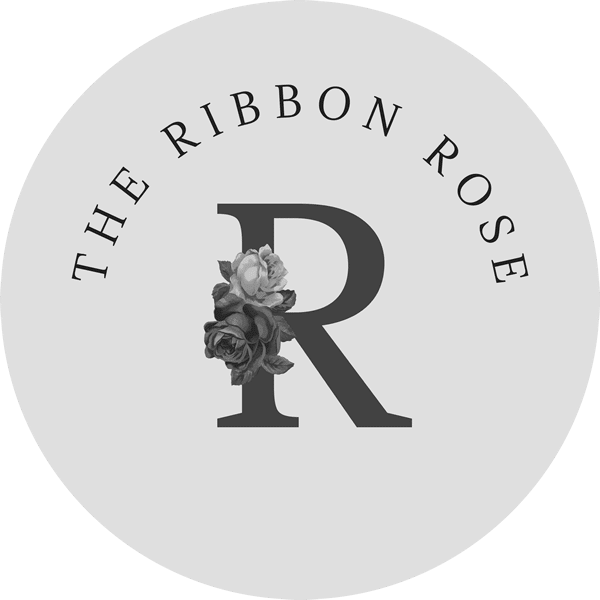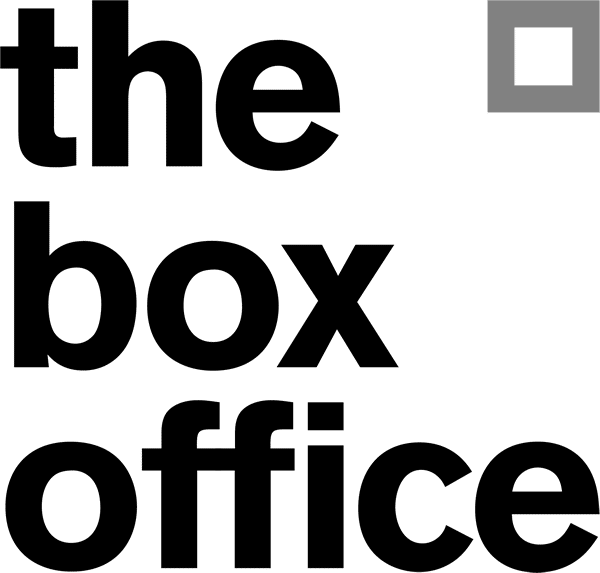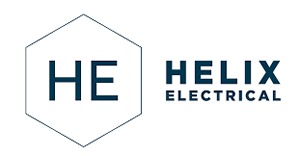 Great work! Sprocket did exactly what they said they were going to do.. . Helped my small business get off the ground. I base a lot of my companies success on Sprockets marketing skills. Thanks again.
Since opening our familyBusiness way back in 1980 we have seen many changes in our industry and in retail in general.We must admit being old school it took our family business awhile to get our heads around the new way of marketing.Radio, local magazines ,newspapers, calendars and sponsorships drift and drag cars etc where are primary means of marketing and provided us with a reasonable conversion rate in the past.Dan from Sprocket digital having worked in our industry himself was a breath of fresh air.Trying to sort through all the garbage and jargon that goes with online advertising can be confusing and a daunting task.We tried serval other firms who simply didnt deliver but were experts in taking our hard earned cash.Actually we were ready to pull the plug on this whole new way of getting our business name out into the community as we really felt let down and ripped off by Dan's opposition .
These guys have been incredible with helping me in the growth of my company, never have a shortage of work due to the work these guys have put into my advertising. I would highly recommend Sprocket for anyone who wants to see a massive change in their company! Will keep using them for as long as i can!!
Dan and the team at Sprocket have crafted an effective campaign that consistently brings new valuable enquirers to our business. All we need to do is answer the phone and convert them into customers and keep them happy, easy!!
Harry and the team at Sprocket have done an amazing job for our start up company. It's been an absolute pleasure having them onboard, pushing our sales and helping make our business what it is today, this has only taken one month. Looking forward to many years to come.Thanks team
Great team of guys, always willing to help and have a depth of knowledge second to none in the AdWords and optimisation space. Have recommended them several times to friends and clients already so it is great they are out there getting real feedback from real clients and partners.
Ronnie and the team at Sprocket have done an awesome job of understanding what our business needs, and helping to develop the digital marketing strategy for TankMate.
We have been working with Harry at Sprocket for a number of months now and these guys are trustworthy SEO experts, unlike other providers we have worked with
Sprocket Digital have been managing our online programs for the last 2 years. We would highly recommend them. Dan is a great communicator and very proactive with driving our advertising.
A great company who listens to their clients needs. I can't recommend Sprocket enough, they have been a valued addition to my business.
We've found Ronnie, Dan and the team at Sprocket to be great so far. Onboarding process was nice and easy, and they have been available at any time to help us with any queries we've had. We're pleased with the results so far and the growth we've seen, and look forward to continuing to grow both the business and our relationship!
We've been working with Sprocket Digital for a few months now and are seeing really good results. Dan and the team are great to work with and are constantly looking for opportunities to help us grow our ecommerce platform. Great communication and nothing is ever a hassle.
What a great company! We have been working with Sprocket since December on all of our online marketing and content across Facebook and Google. A definite step up in our online presence and quality of advertising. Highly recommended.
These guys have been great to deal with. Looking to work with me to get the best results for my company.
A great and effective company, Pleasure to work with and always willing to help and listen! 🙂 Cheers from the Pure Services Team 😀
Great team of very knowledgeable staff. Results driven and the reporting system to track results is exceptional. Has made a big difference to our online marketing efforts. Thanks Sprocket Digital.
Thanks to Luke and the team at Sprocket for their fabulous online marketing work, its been great having a transparent process whereby we can see and hear what's going on! We have used other competitors in the past, Sprockets technology is far superior and has exceeded our expectations, we wont be going anywhere else for our online marketing.Bryce Leckie
We have been a customer with sprocket digital since last year Sept. We have noticed the huge difference the leads coming towards us very soon. Also I have to mention Jeard as our account manager, he is always keep us updated and very friendly.Highly recommend him in the team sprocket digital:)
Harry and the team at Sprocket have been great to work with and have implemented some great strategies, which have resulted in solid returns for our ecommerce business and we continue to see improvements month on month. Highly recommend. For an ecommerce business operating 24/7 having partners that are always available and response is really important, the Sprocket team meet that need.
We've been using Sprocket Digital for around 5 months and are really happy with the results. The team is super easy to deal with, nothing's a problem, highly recommend using them!
We signed up with Sprocket about 6 months ago and have been really pleased with the results. We were trying to manage our digital marketing inhouse with little expertise and Sprocket have solved that issue for us. They are super knowledgeable, really approachable and a really professional team. Incoming leads have increased and we look forward to growing this even further. I'm sure they dread my daily emails and phone calls but they respond to everything promptly and with a smile.
Spocket Digital have taken over our AdWords & SEO from a large agency. Our experience has been awesome. The monthly meetings to keep us up to date on progress helps us learn and understand digital marketing.
Sprocket have been great to deal with from the start and have brought in great results. Highly recommended 🙂
Thanks so much to Dan and the Sprocket team, we were recommended Sprocket by another company and within the first 7 days we saw the value. Our revenue and order totals have increased dramatically in the 3 or so weeks we have been with Sprocket. Can't recommend Sprocket and the team enough and we are excited about what the future holds for us working with Sprocket!! 10/10 A+++++ massive thumbs up!!
We use Sprocket Digital for our Google adwords and SEO, we have been through a few companies to find a great one. Dan and the team are so attentive and the monthly catch ups keep us informed with what is working and what is not. Great friendly team to work with and we would highly recommend these guys, especially after the horrible experience we have had with previous companies. They have restored our faith! 🙂
Nothing is a problem, no question goes unanswered and they simplify digital marketing so it becomes understandable.
Luke & Josh at Sprocket Digital are world class. They have helped me build my business and make it a success. Thanks team
Started working with Sprocket just before the lockdown this year and have to say I'm very impressed with the level of service, support & results we get from the company. Our account manager, Sophie has been very helpful in making us understand the process at the same time took the time to understand our needs and understood exactly what would help achieve our business goals.Highly recommend!
We've had Sprocket running our digital marketing campaigns for a few months now and really happy with the results. Our leads have at least doubled since they started the campaigns and are consistent. The ads are well targeted so we don't spend too much either! Any updates are quick to be implemented by their savvy and responsive team. Being able to engage with a real person who knows their stuff is a great bonus too! Overall I'm really happy to recommend the work these guys do.
We've dealt with other SEO companies and Sprocket have been by far the best when it comes keeping us up to date and helping us work towards our goals.I recommend them before anyone else.
Luke and his team have been doing a great job for us for quite a few years now. Sprocket is a company that you can trust. I highly recommend these guys!
Great Service, very transparent, very quick to investigate any request we have. Highly recommended. A shining light in an industry of bad actors.
Sprocket has experts who can take your digital marketing to the next level, and you get personalised service with a dedicated account manager to help you achieve growth. Great to deal with.
We have recently started working with The Sprocket team and have already seen results, Harry has worked with us to ensure we have been informed and advised throughout our campaign, highly recommend.
We started using Sprocket for our Google Ad words only at the beginning of June 2018 - in only 2 months we noticed a huge difference in the amount of leads coming in. They have been amazingly helpful and I really like our monthly catch ups. They are great on knowing where we are at and how things are working. Something that really lacked with a previous supplier.
We have been working with Sprocket Digital for 3 month now and I am very happy with the team. They offer great service from analyzing our needs as a business to delivering a great action plan. I can highly recommend to any business which is looking for a fantastic marketing team. Kind regards Frank
Have been using Sprocket for a few months. Good Professional service with fast turn around for our campaign setup. We are a digital only goods seller and they have adapted to our market needs quickly with good communication.
Iv'e been working with Sproket digital for a few years now and they are just easy to deal with and make things simple for me
Really happy with the customer service and results that I have received from Sprocket Digital. Highly recommend getting in touch with the team!
I have been working with Sprocket for about 6 months, and the team has delivered outstanding results, giving us one of the best return for every dollar we spent through them. I have worked with digital agencies across Asia, Europe, and NZ over 15 years, but the ROI improvement I have seen Sophie and the team deliver is best in class. If you are a result-focused marketer who needs an agency to get you results, try letting them run your campaign. It worked great for us.
Super pro-active group of professionals. Our sales have doubled in a matter of weeks and looking forward to working with Ronnie, Dan and the team for the for-seeable future.
Dan and the team have been great, from the start of our relationship we have been kept up to date, informed and advised. Learned a lot about the process from Dan because the language is simple and straight forward.No cutting corners, no BS and great results!
Sprocket Digital has been great! They've helped me grow and always have time to talk. Jarrod handles our business and is always updating me with helpful information. Highly recommend them!!!
Since we started with Sprocket Digital we have had great results . They know their business and can get the right customers coming to your website and business.
We have been working with Dan from Sprocket Digital for the last 2.5 years and found it is very personal, successfully relationship. I would highly recommend their services.
We have been a customer of Sprocket Digital since December 2017, after having been with our previous provider for over 5 years. Jared and Josh sat down with us and explained their common sense approach to SEM and they were confident a better result for less could be achieved, whilst providing transparent reporting (something we had lacked historically).We switched over and not even 6 months later and we are receiving around 15% more leads on a lower monthly spend. Convinced, we are now looking at how we can complement our SEM programme.
We highly recommend Sprocket. We have been working with Harry & the team over the past year and have found them to be both very professional, and highly responsive to our business requirements!
We started working with Sprocket in September 2021. This came after some very bad experiences in the Google advertising space.Sprocket were a huge improvement from the get go. The onboarding process was very thorough including how we would measure what success looked like. So far we have been getting excellent results and good return on our adverting investment.There account management has been good as we have worked together to improve our understanding together and continue to seek improved results.We are set for continued growth in the new year. Thanks very much from all the team at Kiwi Office
Dan and the team have done an amazing job in getting things underway. Ours is a different type of product to sell online being high value, low volume. We have had a massive increase in traffic and interest on Social Media as well as brochure Downloads, a key metric for us and our product. Time will tell if sales increase but at this early stage we are very happy and optimistic about the future with Sprocket Digital.
We wasted thousands of dollars with two other companies before I received a call from Luke at Sprocket. His in depth knowledge shone through when we met, and Sprocket produced results that exceeded my expectations.
Our website has been live now for 3 months and we've been working with Sprocket since the launch of our site. After considering a few agencies, we're very happy with our decision to work with Sprocket as they have provided a very professional and responsive service and we have achieved excellent results on our spend thus far. Hopefully we'll continue to have a prosperous relationship over the coming months and years.
Highly recommend Sprocket Digital! There on-going support has helped our business grow & we look forward to continuing to work with them. Jarrod, Josh and the team always keep us up to date with specialized sales/marketing tips and tricks to give our business the competitive edge!
We've been using Sprocket for nearly two years. They know what they're doing and always looking to get maximum return for your money. Professional, knowledgeable and responsive.
We had been working on e-commerce and our digital strategy for a few years and going along fairly well - Sprocket has helped us get to the next level and it definitely feels there is so much scope to keep building our online presence and performance from here. They are great to deal with and I appreciate their ability to tailor the approach to our specific position/industry etc. Bringing in the experts! Big addition to our team. Cheers.
Ronnie, Dan, Glen and the rest of the team at Sprocket has been amazing to work with. Since joining we've seen large improvements in ROI and sales. Look forward to seeing what the team can do heading into the future.
Dan and the team have done a terrific job of expanding our digital marketing horizons. They are friendly, easy to deal with & go above and beyond to make sure that we have all of the information that we require about everything they are doing for us. If you are looking for a smart agency who really knows their stuff then get in touch - we're on track to have the best year the company has ever had!
We have been working with Sprocket Digital for almost a year now. Dan has done a great job with our campaigns in a relatively short span of time .Thumbs up to Dan, Josh, Carolina and of course Luke!Keep it up guys, really enjoy working with this team!
Great start with Sprocket. Particularly like the data driven methodology, transparency and friendliness.
Kieran and team have been great to deal with, friendly, knowledgeable and professional service. We saw an uplift in enquiries almost immediately when campaigns went live and Sprocket have been very responsive with refining campaign to meet our objectives and taking us through the results.
We hired Sprocket Digital to take over our marketing in July 2020 after trying to do it and trying other agencies. The first few were slow as expected for optimization and after 15 days it happened, the order started coming in Our bounce rate of 60% went down to 4%, engagement increased, lots of customer emails, and most importantly sales.During the 3 months optimization period we broke record after record, highest grossing month to highest-grossing day to return customers.In terms of number in the first three months revenue increased by 141%, Online store sessions increased by 108%, return customers increased by 29%, similar conversion rate, average order value increased by 41%, total order numbers increased by 66%. Now we are in the fourth month and so far we are 30% up in the numbers. I would recommend Sprocket to anyone just give them time to optimize and show you the magic.Thank you team especially Harry!!NZCRICKETSTORE.COM
Jared Grib is our go to guy at Sprocket and nothing is too much trouble for him. He is honest and transparent and can discuss digital marketing in laymans terms for the uneducated!!Great Agency in a world of 'so called experts' Sprocket walk the talk.
I have been with Dan and the guys at sprocket digital for 8 months and now with my advertising being correctly managed and monitored we are progressing in leaps and bounds. I would not hesitate to recommend, these guys are truly professionals.
Highly Recommend Sprocket Digital! We have only been with them for a few months so far, however, ever since jumping on-board with them our online sales have rocketed!Their continuous support is amazing, always there to help when ever needed! They're constantly thinking of new ideas and initiatives to improve our business's competitive edge online which has been incredibly helpful.Dan is our Account Manager. He has become an extension of our team, constantly bringing new tips and tricks to improve our brand while also injecting high energy and enthusiasm into the team.
Luke and the team are not like the other cowboys in this industry. Would highly recommend their well trusted service. Great communication throughout, with clear gains in online presence. Thanks again for your help!
The guys at Sprocket have been very helpful, We are starting to see great returns from our investment. Thanks Ronnie for all your help. Cheers
Love the team at sprocket. Josh and Luke have given our business a very personalized experience, always on call to our queries and have provided us with tangible results. Would strongly recommend them to anyone looking to advance their digital presence in the way of SEO or Add Words!
I have recently moved my advertising to sprocket digital after a friend recommended them ,and i have been very impressed with them so far i am getting 70% more traffic to my website than i was with the last company i was using. I highly recommend Sprocket DigitalRoss
Add campaigns have been very helpful and enquiries have gone through the roof so we have been working overtime to reply to all the people enquiries resulting in sales
The team at Sprocket Digital are awesome! I highly recommend them!Special thanks to Jared and Harry for all your help! You both have been wonderful to work with! I look forward to taking my business to the next level with your help! 🙂
I have been working with Sprocket for a few months and am very happy that we decided to work together. A friendly team, very responsive and thorough. Harry has really taken the time to understand our business and develop strategies to help us grow.
The Sprocket team have been fantastic in the few months that we have been working with them. We'd highly recommend Sprocket Digital for anyone looking to take their digital game to the next level!
Covid lockdowns meant complete operational shut down for our small NZ owned business. However, in the last few months we have finally got back up and running again with the help from Josh and his Sprocket team.Their understanding, resources and communication has been unwavering in this process and we have seen measurable results month on month. Trust plays a big role in digital marketing and I believe their formula is full proof.Sprocket has had a big role to play in getting our small business back on it's feet. I couldn't recommend this company enough!
We have worked with a couple of other agencies that did not deliver and I'm impressed with the level of service, support & results we get from Sprocket. Within a few weeks of working with Sprocket, we can see immediate improvement on our sales. Harry and the team has taken the time to understand our business and continue to work on delivering results. We look forward to continue working with Sprocket to grow our business. If you are looking for a result-focused agency, you can't go wrong with Sprocket!
Maggie from Astound Smile
I have been using Sprocket for well over a year now. I find them easy to deal with and very knowledgable. I highly recommend them.NZ Rent a Car Dunedin.
We have been working with Ronnie and the team at Sprocket for a few months now and have been stoked with the results. Super helpful, very responsive to questions and great to work with. Would highly recommend.
Sprocket have treated us with nothing but professionalism over the last 5 years or so. They never come asking for more money for some campaign of mystery, just real world functional advertising. A+
These guys are really experts in what they do. They have the technology and the expertise to provide a cost effective digital marketing campaign. Have recommended several of my clients to them and they are all happy. Thanks Luke.
So far all of my requests from Sprocket Digital have been handled very professionally and timely. I am really enjoying the level of communication and how easily approachable the team is.
I have been using Sprocket Digital for over a year now across two different websites. They do a great job, if you have a question, nothing is too difficult to answer. Most importantly - the results are great.
Josh and Luke are great to work with, I cannot fault them. They are always there to help and we consistently see great results.
Dan has been fantastic and easy to deal with. Always looking for better ways to increase growth and would highly recommend to friends and family.
We love working with the Team at Sprocket Digital. They really take a personal interest in your business and come up with some fantastic marketing ideas, that have seen our sales grow in just the short time we have been working together. 100% trustworthy and love that they are NZ based and only a phone call away when you need them.
Cuddle Me Baby Ltd New Zealand
I really enjoy working with Sprocket. I've worked with them on two different projects now; they're data driven, great communicators & listeners as well as extremely good value/above board. They helped us improve our Google quality and conversions by nearly double. I would definitely recommend them.
In an industry full of Cow Boys Sprocket Digital are the only Digital Marketing company I can confidently refer my clients to. If you value integrity and transparency with how your marketing dollar is spent look no further.
Highly recommend Sprocket digital! A++ service and will be using there service for many more campaigns.
This is our 2nd year with Sprocket. We have had nothing but great service, combined with expert knowledge and advice that has delivered fantastic results. I would recommend Sprocket to any business looking for a digital partner to assist in growing your business.
Since switching to Sprocket Digital our leads have increased ten fold where we are reached the point of having to grow our team . This has only taken a couple of months to get to this point.Sophie Green has been great to deal with and her communication skills are number one. If you are serious about getting growth and good leads call Sophie today at Sprocket Digital and come on the journey.
We own Better to Give . We have only been working with Harry at Sprocket for a few months, but as a brand new E-Comm start up we knew we needed someone who could build our sales with fast and effective campaigns. We are very happy with our progress thus far and look forward to a long prosperous working relationship.
Highly RecommendThe Sprocket Digital Team have been amazing to work with, their vast insight in the digital marketing space has helped us increase sales and step back from attempting to run our own marketing campaigns.
Sprocket Digital have been managing our AdWords for nearly 3 years now, they have consistently provided great service and great results. Highly recommend.