THE ESSENTIALITY OF GOOGLE ADS ADVERTISING
Search engines often generate the majority of a website's traffic. For your business to fully capitalise on this traffic source, you'll need to rank at the top of both organic and paid search results. To do so, it is essential to have pay-per-click (PPC) ads running for your website, as these ads are served at the very top of the page. Search engine marketing is an especially efficient way to acquire customers compared to other forms of digital marketing, as they have already demonstrated a level of commercial intent through searching keywords relevant to your products or services.

SEARCH ENGINE MARKETING FRAMEWORK
By using a highly-developed framework to build effective search advertising campaigns, we've perfected the initial reach of campaign targeting; not too wide to squander money on irrelevant search terms and not too narrow that ads are only served to existing customers. At Sprocket, we balance our scope to reach the optimum amount of new prospective customers who demonstrate an interest in your business.

WORK WITH US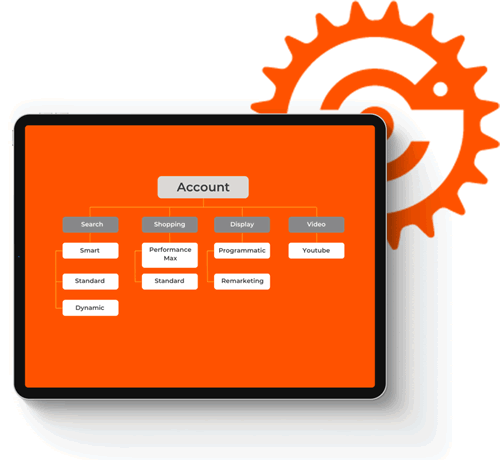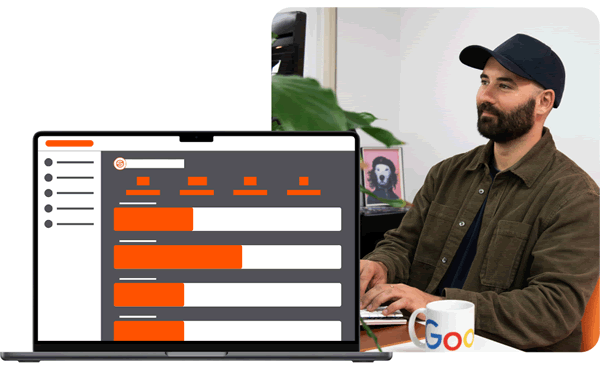 HYBRID MANAGEMENT SYSTEM
We use a unique hybrid management system where AI is specifically assigned to adjust budget and bidding in real-time, so that we spend the appropriate amount of money over a set period of time, and bid more aggressively for clicks that are likely to lead to a sale. Leveraging AI for these specific use cases provides us with the most efficient return on investment. In tandem with this, we use human expertise to maintain a manual 'hands-on' approach to account builds, optimisation, budget allocation, product feed selection(s) and ad copy testing.

BOOK A CONSULTATION
OUR GOOGLE ADS CAPABILITIES
Decades of Google Ads experience across lead gen and ecommerce websites allows us to understand the intricacies of measuring ROI and consider both customer lifetime value and attribution models when reporting on performance. By providing visibility over the total value generated from search campaigns, we carefully consider conversion tracking for primary and secondary website interactions.

Website interactions (add to carts, abandoned carts) and time horizons (weekly, fortnightly, monthly) provide valuable data for building remarketing audiences.
We leverage ecommerce product feeds to serve target audiences with dynamic ads, using real-time product-specific data. These ads are designed to feature product imagery, prices, descriptions, reviews and availability.
Testing AI-driven dynamic and smart campaigns against standard search campaigns allows us to test where best to allocate budget. These campaign types automatically select keywords based on URL rules or keyword themes that are initially determined by our team.
We test AI-driven shopping campaigns (Performance Max) against standard shopping campaigns. Maintaining a hands-on approach to both, we also optimise via Asset Groups (ad copy, images), Listing Groups (which products are served) and the Product Feed itself (product titles, images, GTINs, descriptions, categorisation, disapprovals).
Keyword matchtypes are segmented into separate ad groups, with well-defined negative keywords, so we are able to provide better visibility and optimisation.
Tailored GOOGLE ADS STRATEGIES
Boost traffic to your website with paid search ads tailored to your products and services. Google Ads is a powerful platform that offers a range of advertising solutions, including Search Ads, Google Shopping, and Remarketing. See how Sprocket can increase brand visibility, drive website traffic or boost sales, and learn how leveraging these advertising options can significantly enhance your marketing efforts.
CAMPAIGN OUTCOMES
Toyco
One of New Zealand's largest independent toy retailers, Toyco was no stranger to ecommerce prior to their partnership with Sprocket. Having sold products online since 2009, Sprocket has enabled Toyco to expand its online presence and provided valuable strategic direction and execution over the past 4 years. The majority of Toyco's revenue is now generated online, a huge milestone considering this business started as a brick-and-mortar store.
CHALLENGE:
With so many products in stock, and constantly evolving SKUs, Toyco needed a digital partner who could keep up with their demanding product category needs. The challenge was having a Google Ads strategy agile enough to manoeuvre through rapid changes in stock availability and trends, co-funding of big brand promotions, maintaining product feed approvals, and consistently optimising Google Merchant Center listings and Ads campaigns to drive the most cost-effective ecommerce results.
STRATEGY:
Using Shopping Ads to rank at the top of search results and bolster both organic and paid search efforts, Sprocket's product-based campaigns cover Toyco's huge range of products to reach a defined audience of high intent users. Using multiple ad formats across the Google Ads platform, we have been able to reach consumers at all levels of commercial intent. If a customer is searching for a specific product (high intent), we use dynamic ads and feed-based listings via Performance Max/standard shopping campaigns. If a user is searching less specifically (medium intent), we use standard and smart search campaigns. If a user isn't searching but has shown recent interest in toys through browsing habits (low intent), we reach them through YouTube pre-roll ad placements and display banners. Our strategy contributed to the doubling of Toyco's year-on-year revenue, and our campaigns achieved a 20:1 average return on ad spend in 2022.
Google ads Roas Organic Sessions
google ads revenue increase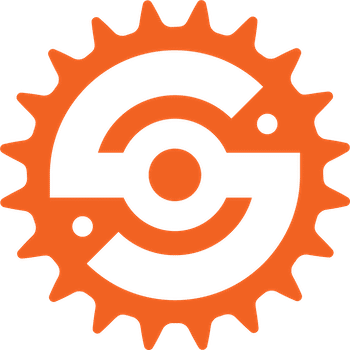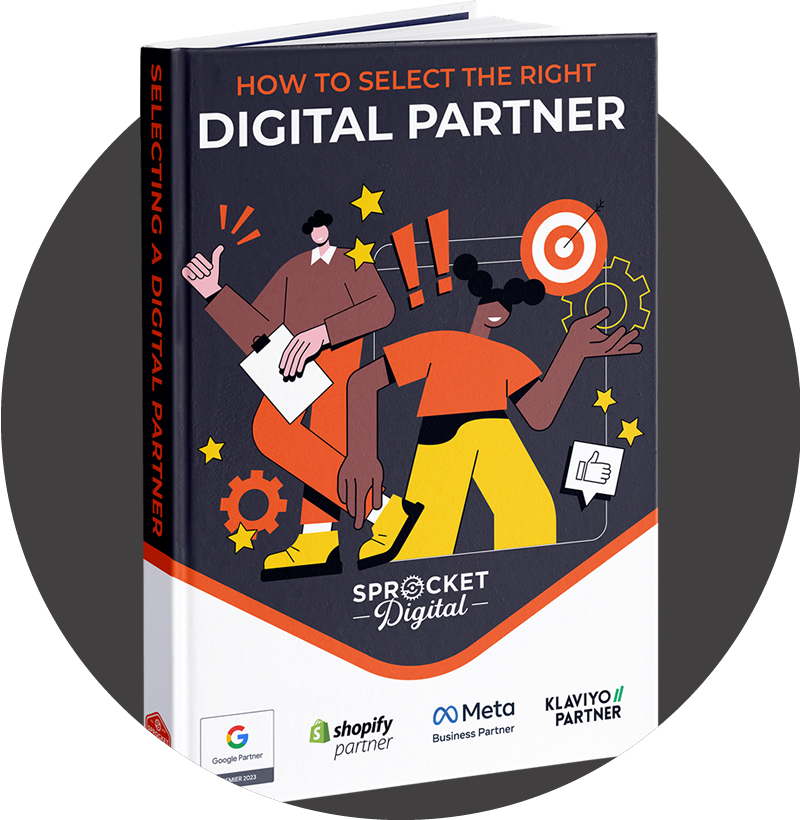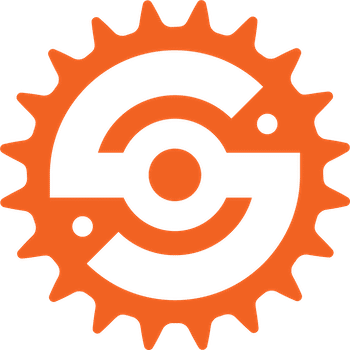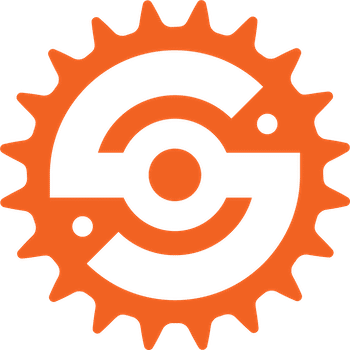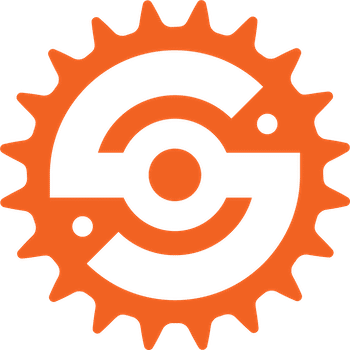 Grow Your
Business Today
Taking the first step is the easiest part with Sprocket Digital. Simply describe your company and schedule a free no-obligation consultation to find out how we can help scale your business and increase your revenue.

What Our Clients Say About Us
With well over one hundred 5-star Google reviews, its safe to say we are the real deal. Client relationships and demonstratable results are our priority. If you'd like to know more, we'll even let you talk to some real clients.
Nudi Point ★★★★★ FINALLY... a digital marketing company that actually gets the results. This is the 5th business I have dealt with in the last 7 years - and the only business that has proven results. Our sales have increased hugely and it's only been 1 month. Harry is amazing to work with and the whole team at Sprocket Digital know exactly what they're doing. The results speak for themselves. Highly recommend!Maggie from Astound Smile ★★★★★ We have worked with a couple of other agencies that did not deliver and I'm impressed with the level of service, support & results we get from Sprocket. Within a few weeks of working with Sprocket, we can see immediate improvement on our sales. Harry and the team has taken the time to understand our business and continue to work on delivering results. We look forward to continue working with Sprocket to grow our business. If you are looking for a result-focused agency, you can't go wrong with Sprocket!Beautiful You Holidays ★★★★★ Covid lockdowns meant complete operational shut down for our small NZ owned business. However, in the last few months we have finally got back up and running again with the help from Josh and his Sprocket team.Their understanding, resources and communication has been unwavering in this process and we have seen measurable results month on month. Trust plays a big role in digital marketing and I believe their formula is full proof.Sprocket has had a big role to play in getting our small business back on it's feet. I couldn't recommend this company enough!NZ-Online-Pharmacy ★★★★★ The results speak for themselves. Our website has been lifted to the next level, in both hits & resulting translations into physical orders. Thanks Kieran & Team!Ketaki Rasmussen ★★★★★ Sprocket has experts who can take your digital marketing to the next level, and you get personalised service with a dedicated account manager to help you achieve growth. Great to deal with.Speednation ★★★★★ Outstanding, the team at Sprocket have been tremendous, and taken our store to the next level. Ronnie and the team are on to it and get things done quickly to a high standard. If you are looking for a marketing team, this is your one stop shop for all your marketing needs!Team at Speednation.co.nzcam scott ★★★★★ So far all of my requests from Sprocket Digital have been handled very professionally and timely. I am really enjoying the level of communication and how easily approachable the team is.Andrina Shieffelbein ★★★★★ Sprocket has been amazing for my small buisness! Can't recommend enough if you want results from your advertising!Meelee Joe ★★★★★ Great working with the team at Sprocket Digital! We found the company friendly, accomodating, and they helped us to develop our knowledge of the business analyticsLance Metz ★★★★★ Sprocket has been an incredible digital marketing partner, helping us grow our monthly turnover. They are extremely helpful and are quick to respond to any needs we may have. I would highly recommend for any company looking to take on a digital transformation journey.Matt Boylan ★★★★★ This is the second time I have used Sprocket Digital in my role as Marketing Manager for small to medium sized businesses. Given our marketing team is very small and we don't have a specific digital marketing resource internally, it gives me peace of mind knowing that all our digital needs are being outsourced to Sprocket. On both occasions of working with Sprocket, the team have very quickly got up to speed on our business. The setup is seamless and my regular meetings with the team help to identify opportunities for us to leverage. The entire team are really knowledgeable and down to earth even though they have some very experienced people working on our account. I would highly recommend Sprocket to any other business who wants expert advice and guidance on their digital marketing with an accessible and down to earth approach.Dylan Carter ★★★★★ Sprocket Digital is the real deal! They have turned our company around in our initial month of working with them and I could not recommend them more.The team is super helpful always making the time to have meetings with us and answer our endless amounts of questions.We are looking forwarded to working with them for the long term!Richie Stott ★★★★★ It has been a seamless transition to Sprocket and they have delivered on the goods. Very happy with the service and results. Our account manager, Kieran is great to deal with.Chris Sinclair ★★★★★ Great team to work with, we've experienced growth from day 1 and we're still going! Thank you team Sprocket DigitalMegan Blincoe ★★★★★ We are a new Client of Sprocket and I cannot fault them! Especially Ethan, he has been so available and clearly knows what he's talking about. He has been very patient with us and has thoroughly updated and explained every part of the set up and progress to date. Highly recommend using Sprocket DigitalAlastair Pope ★★★★★ Harry and the Sprocket team have been amazing in connecting with and successfully converting a new audience for our business. During these challenging economic conditions, the additional revenue they've generated has proven to be invaluable. Their professional, transparent, and data-driven approach has rekindled my confidence in the agency model.Josef Arnet ★★★★★ Sprocket Digital has been great to work with and has provided great inside and addition to the digital side of our business (Kitchen Things) their SEO team is fantastic and Harrison their Email marketing specialist is an absolute savant when it comes to knowing how set up email campaigns, templates as well as automatic email flows and the logic required to make them impactful and effective for a business. They always continue to impress with the work they do.Gabi Metz ★★★★★ Working with Sprocket has been so easy! Like a weight has been lifted off our shoulders. And the results so far have been fantastic!Sheree Palmer ★★★★★ Great Team to work with, communication is great and they are actively engaged with working with you.
AT SPROCKET,
WE'RE GEARED FOR GROWTH