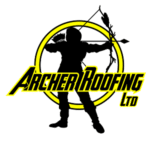 Archer Roofing - Going organic to generate consistent leads
Building a solid SEO strategy to help Archer Roofing grow their revenue by 320.75%.
Red Beach business Archer Roofing wanted to scale up, but their biggest challenge was sourcing consistent business, specifically higher-revenue jobs. 
Starting out small, they knew there was space in the market for their offering - high-quality roof replacements, repairs, and new roofs - but needed support to be found by the right people in the right places. 
After testing several digital marketing options themselves, they decided to partner with Sprocket Digital to utilise our expertise and experience to get them the results they needed. 
Archer Roofing was looking for a steady stream of work, in order to hire more staff and grow the business.
In particular, they were looking for jobs installing new roofs and roof replacements, which generate more profit than repairs.
Looking to the long term, Archer Roofing wanted a digital marketing plan that could set them up and sustain them over time - an organic SEO strategy.
"I went from having one guy to now having six, with a consistent volume of work. I'm often booked up for weeks solid, it's a great place to be."
- Kevin Curtis, Director - Archer Roofing

Sprocket Digital implemented a comprehensive SEO strategy for Archer Roofing,  including a content strategy and strong link building. 
These articles focused on Archer Roofing's area of expertise and drew customers in to explore the possibilities available for them. They also provided strong ground for SEO keywords, helping them to rank on Google and be found by more potential customers. 
Although it may start slow, a long term blogging strategy like this continues to pay off over time, allowing for ultimately an entirely organic strategy that doesn't require paid advertising anymore.
"These guys have been incredible with helping me in the growth of my company, never have a shortage of work due to the work these guys have put into my advertising. I would highly recommend Sprocket for anyone who wants to see a massive change in their company"!
- Kevin Curtis, Director - Archer Roofing

Now, after around two years of investment in SEO with Archer Roofing, they've seen a 238% increase in organic traffic, a 200% increase in total leads, and they've been able to stop running Google ads - drastically reducing their overall marketing spend.
In this time, they've also gone from having zero rankings on Google to having 39 keywords rank in the top 3 positions consistently.
Work is busier than ever, with the team growing from a single worker to six, and their calendar being booked up months in advance. Archer Roofing have achieved their goals of growth and consistent work, and show no signs of slowing down.