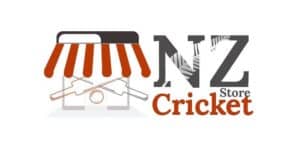 Hitting a six with eCommerce sales for a startup
In late 2019, Andrew, an avid cricket fan, came up with a business idea: an eCommerce store to sell cricketing gear to Kiwis. NZ Cricket Store was born as a side hustle, and quickly grew to also offer gear for other sports such as rugby and football. 
However, Andrew soon ran into a problem: he found himself spending too much time on marketing for the business, leaving him too little time for long-term development and business growth. 
After working with an agency overseas, Andrew realised that the sticking point was their lack of local knowledge, so he started looking closer to home: 
"I was looking for agencies, and I started seeing Sprocket's ads and I thought - if they can target me based on what I'm looking for, they can target my customers too."
"The case studies and video testimonials really sold me, especially when I saw these stats on their site showing huge revenue increases. At first I thought 'surely that can't be right' but when I spoke to the team they assured me it was all true, so I had to give them a shot." - Andrew, Owner of NZ Cricket Store 
The familiar startup conundrum
The dilemma Andrew faced is common in startups - when you're the sole owner/operator, it's easy to get trapped into doing the day to day legwork on your own. However, in order to scale, it's essential to delegate key responsibilities away from yourself so you can focus on the bigger picture.
"They were a brand new business when they came to us - NZ Cricket Store were selling on TradeMe, so they knew there was a demand for their products, but they weren't able to make a huge impact while it was just Andrew doing everything himself."
- Harry Kidby, Senior Growth Advisor, Sprocket Digital
Despite Andrew's efforts to learn the basics of Facebook marketing himself, he wasn't seeing enough sales to justify the use of his time in that area of the business.
Harry and the Sprocket team designed an omnichannel strategy that would combine Google and Facebook acquisition and remarketing campaigns to get higher conversions and returns for NZ Cricket Store's ad spend.
"Even though I was getting traffic, I didn't have anyone buying anything. I was wasting my time on making ads and monitoring, rather than running my actual business."
- Andrew, Owner of NZ Cricket Store
Starting with NZ Cricket Store's website, the team tweaked the copy and other elements to optimise it for conversions, before launching the first round of campaigns in July. 

Breaking records at every turn
In the first month that Sprocket worked with NZ Cricket Store, we saw a positive uptick in sales, which only increased in the following months.
"We've seen exponential growth so far - each week is a record-breaking week."
- Harry Kidby, Senior Growth Advisor, Sprocket Digital
Aside from a bit of data collection and a few tweaks to the website in the early days, we've been working on steadily building and optimising NZ Cricket Store's campaigns.
We've brought their bounce rate down from 60% to 4%, increased revenue by 141% in the first three months and increased return customers by 29%.
On top of that, we've also increased the average order value by 41% and increased the total number of orders by 66%.
"They took the marketing off my hands, so overnight I didn't have to worry about it. Now I've hired two staff to look after the packaging and dispatching, and I just look after expansion and finding new products." "We had our highest grossing day, and then the highest-grossing month, and then the next month broke that record, then broke it again … then the third month broke all the records. This month we'll be breaking our previous records again!"
- Andrew, Owner of NZ Cricket Store

Supporting local to see us all grow
One of the main factors that led Andrew away from overseas marketing agencies and toward us was that we're local:
"Since the lockdown, I've been much more aware of supporting local businesses, so I'm happy working with a Kiwi company now. The best part about Sprocket is the ease of working with them - they're hard-working, and if I need anything I can just email them and they'll get it sorted." "For other business owners reading this - give Sprocket three months to show you what they can do. I was getting impatient early on, watching the stats go up and down day by day, but Harry helped me to see the bigger picture. After the optimisation period, it started to show, and since then it's just kept growing."
- Andrew, Owner of NZ Cricket Store