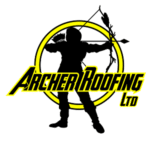 Growing through the roof with Sprocket
How we helped Archer Roofing scale up their revenue by 320.75% with a digital marketing strategy.
Back in 2017, Red Beach business Archer Roofing was small but determined to grow. A newly opened business, they offered a high-quality roofing service across northern Auckland and the Hibiscus Coast, but owner/director Kevin Curtis knew there was space to do more.
He was determined to scale up the business, and the first step would be making sure people knew who Archer Roofing was. After testing out a few digital marketing options and seeing the potential, Kevin decided to align his business with Sprocket Digital to find the support he needed.
Together with our Senior Growth Advisor Dan Rack, Kevin developed a business plan to grow his revenue and capability, starting with attracting and converting leads.
Deploying a plan for sustainable growth
We here at Sprocket specialise in creating digital plans that enable businesses to scale up and thrive for the long term. As the business grows and shifts, our plans do too, to focus on particular areas that present the best opportunity for optimisation. 
Dan explains: 
"With Archer Roofing, our initial plan was to start with a focus on leads and grow the business through a Google Ads strategy. Increasing the business' leads and conversions brought in a steady flow of work, which enabled us to step up into the next phase – setting up the business for the future."
- Dan Rack, Senior Growth Advisor - Sprocket Digital

Moving with the business to continue offering more
With Google Ads bringing in a steady revenue stream by the end of our first year together, our focus turned to Search Engine Optimisation for Archer Roofing's website and other channels.
Now, after around two years of investment in SEO, we don't need to run Google Ads anymore – it's all organic – and the success speaks for itself:
Archer Roofing pulls in around 120 leads per month, entirely from organic reach.
We've reduced Kevin's spend to around 20% of what he was spending before.
Work is busier than ever, with jobs booked months in advance and back to back contracts for Kevin and his team.
To Kevin, this success enables him to feel confident in the steady stream of work that flows in from the successful digital marketing strategy, and – best of all – he's been able to realise his business' potential through seeing it scale up in a solid, sustainable fashion.
"I went from having one guy to now having six, with a consistent volume of work. I'm often booked up for weeks solid, it's a great place to be."
- Kevin Curtis, Director - Archer Roofing
From starting out with a single employee, Archer Roofing has grown into a thriving business of six employees with work regularly booked out 4-8 weeks in advance. Their revenue has grown by 320.75% from year one to today.
Archer Roofing is in a great position, and still comfortably growing. Our relationship has strengthened over the past three years, deepening the level of trust Kevin places in our advice and strategies.
"Dan's been great, he guided me toward figuring out what I wanted to achieve, and knew what needed to be done to get me a whole lot of work – on the website, in advertising, across the board."
- Kevin Curtis, Director - Archer Roofing
We're thrilled to continue working with such a motivated, ambitious business owner. Seeing a small business grow in such an exponential fashion has been enormously rewarding, and exactly what motivates us to keep working with SMEs across New Zealand.
The impact of an effective digital strategy can't be overstated, and Kevin couldn't be more appreciative:
"Sprocket are really good at bringing in new leads, and opening doors for new opportunities. It feels really good, having that consistent work feeding in. It feels really comfortable – even through times like this."
- Kevin Curtis, Director - Archer Roofing