A DEDICATION TO BETTER DIGITAL
There's a science behind digital marketing, and not everyone gets it. But … we do. When you're ready to introduce your business to the wonderful world of digital marketing, have a chat with the team at Sprocket Digital. With years of experience across the local and overseas markets, our process is simple, streamlined and seamless, giving you the results your business needs.

There's an old saying that says 'if you fail to plan, you plan to fail'. Before we kick-start anything, we take the time to understand your business, who your target audience or client-base is, where you've been, and where you're headed. We work alongside you to clearly define your digital goals and create carefully-targeted messages that entice your target audience to engage with your brand, product or service.

We build hyper-personalised digital strategies that are designed to tick all your boxes. Creating a successful marketing campaign can be tricky but we know what works, what doesn't, and what's worth taking a risk on so we can ensure all opportunity is captured. We develop a solid checklist methodology and stick to it rigorously, which guarantees that every component of your digital marketing strategy works.

Planning and setting up a solid digital marketing campaign is only part of the puzzle. The other half is optimising the campaign once it's live. Even a perfectly set-up campaign will ultimately fail if it's not managed properly. This is where the magic really happens. The Sprocket team is constantly testing and measuring every detail to ensure campaigns are always performing at the highest level.
Team
Our team of digital experts are a super passionate bunch that offer big agency experience without the fluff. We love partnering with businesses that have a real desire for growth and we aim to make the journey just a good as the destination!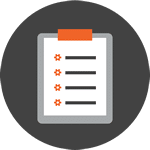 Experience
Sprocket offers years of experience working alongside hundreds of Kiwi companies. We live and breathe digital every day, which means we know what works. Our proven track record shows that when we say we know our stuff, we really do.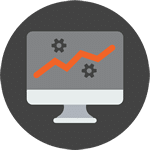 Performance-Based
We back ourselves so there's no need for contracts. Expectations are discussed and agreed on from the start and every detail of your campaign is provided in real-time covering ROI data so, if we don't perform, you're free to leave.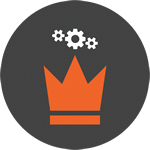 Omni Strategy
There's more to online advertising than Google Ads. A solid digital marketing strategy will combine multiple channels for optimal performance, factoring in all variables including website performance, seasonal trends and market competitors.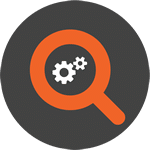 Transparency
We are firm believers in full visibility and transparency. Our customised dashboard makes it easy to digest all performance metrics, and your Growth Advisor will meet with you monthly at your place or ours to take you through the results.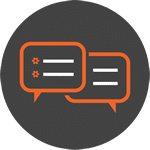 Communication
We pride ourselves on great communication and strive to achieve a same-day response time for our clients. At Sprocket, we love to chew the digital fat without the tech talk so our customers can understand digital as much as we do.