Learn How to Spot Phishing Scams with Our Guide
Facebook Messenger has become an integral part of our daily lives with many of us using this for our daily communication with friends and businesses utilising it as part of its customer service. While it facilitates easy and convenient connections with other users, it has also become a space for scammers attempting to exploit unsuspecting users through phishing scams. These scams often arrive in your inbox, disguised as legitimate messages or notifications, making it crucial to know how to spot them and protect your personal information.
What are Phishing Scams?
Phishing scams typically involve fraudulent messages that appear to come from trusted sources - such as friends, acquaintances or reputable organisations. The aim is to lure users into clicking on malicious links, opening infected attachments or providing sensitive data like login credentials, financial information and personal details. Once victims fall into the trap, scammers can gain unauthorised access to their accounts, steal sensitive information, distribute malware, commit identity theft or steal credit card information. Read the Sprocket guide to identifying phishing scams so you don't fall victim.
"In a world where online scams are becoming increasingly sophisticated, staying vigilant and learning to identify phishing scams is crucial."

STEPS TO IDENTIFY PHISHING SCAMS
Check the Sender's Profile
The first step is to verify the sender's profile. Scammers often impersonate accounts by creating fake profiles that mimic the real ones. Check for subtle differences like misspelt names, altered profile pictures, or the absence of followers.
Look for Suspicious Language and Requests
Phishing messages often employ a sense of urgency, pressuring you to act quickly. Watch out for vague requests, such as "Click this link now" or "Urgent! Your account will be suspended." Legitimate messages usually contain specific information and are not overly alarming. Be cautious about unsolicited requests for personal information, passwords or financial details.
Verify Email Addresses and Links
Examine the sender's email address carefully. Scammers sometimes use email addresses that are similar but not identical to the official ones. Hover your cursor over any links in the message to preview the URL. If the web address seems suspicious or doesn't match the official website's domain, do not click it.
Beware of Unsolicited Attachments
Phishing messages may include attachments or downloadable files. Never open an attachment from an unknown sender or a message that you didn't expect to receive. These files can contain malware or ransomware that can compromise your device and personal information.
Check for Spelling and Grammar Mistakes
Phishing messages often contain errors in spelling, grammar, and punctuation. Legitimate organisations and friends are more likely to send well-written messages. If you notice linguistic mistakes in the message, it's a red flag.
Be Wary of Fake Notifications
Cybercriminals may send fake notifications, such as alerts of unauthorised login attempts, account restrictions, or prize winnings. Before taking any action, log in to your Facebook account directly through the official app or website to confirm the validity of these notifications.
Use Two-Factor Authentication (2FA)
Enabling 2FA on your Facebook account adds an extra layer of security, making it harder for scammers to gain unauthorised access. Even if your login credentials are compromised, 2FA can prevent unauthorised logins.
Report Suspected Scams
If you come across a message that you believe to be a phishing attempt, report it to Facebook immediately. This helps them take action to prevent further scams and protect their users.
In a world where online scams are becoming increasingly sophisticated, staying vigilant and learning to identify phishing scams is crucial. By following these steps and keeping your guard up, you can help protect your personal information and maintain a safe and enjoyable experience on Facebook Messenger. If you require any further help with your digital marketing, get in touch with Sprocket Digital today.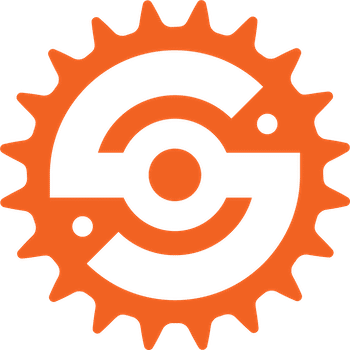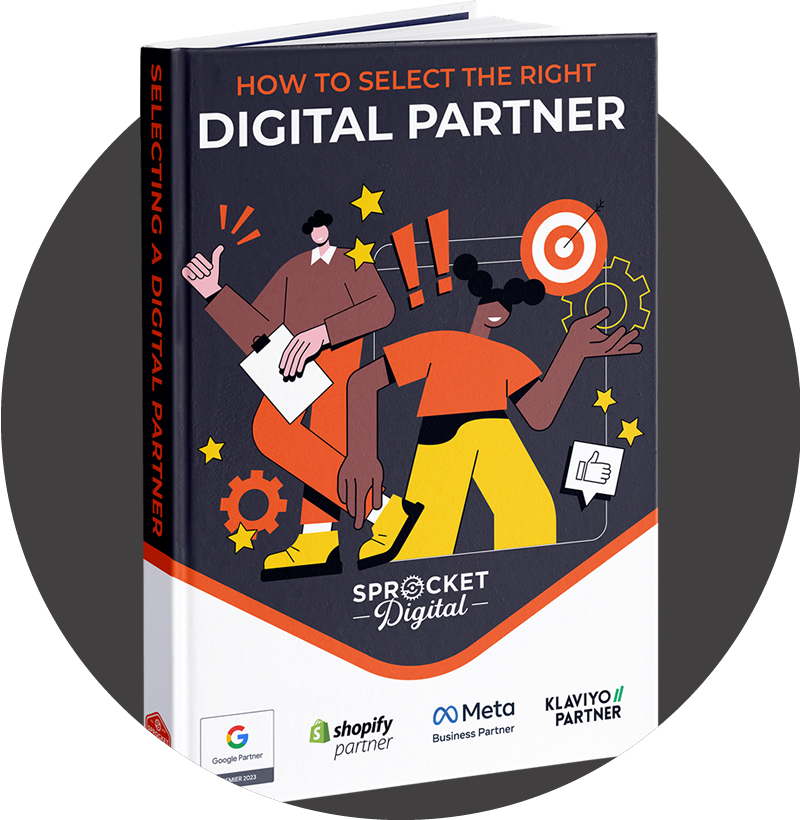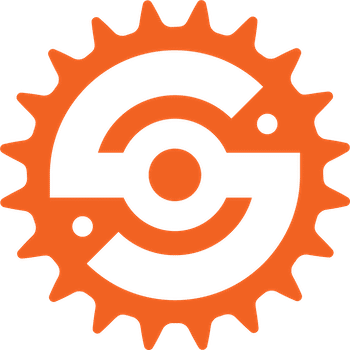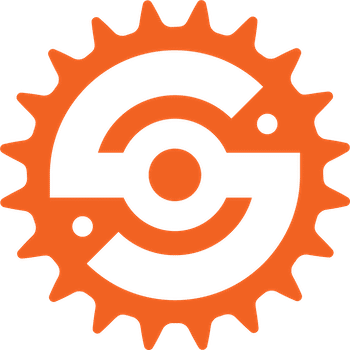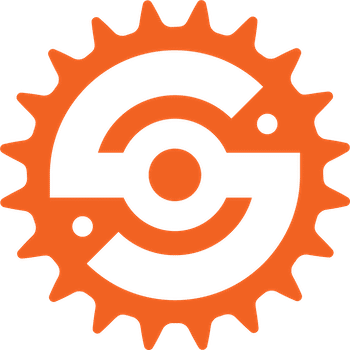 Grow Your
Business Today
Taking the first step is the easiest part with Sprocket Digital. Simply describe your company and schedule a free no-obligation consultation to find out how we can help scale your business and increase your revenue.

What Our Clients Say About Us
With well over one hundred 5-star Google reviews, its safe to say we are the real deal. Client relationships and demonstratable results are our priority. If you'd like to know more, we'll even let you talk to some real clients.
Chris Sinclair ★★★★★ Great team to work with, we've experienced growth from day 1 and we're still going! Thank you team Sprocket DigitalAlastair Pope ★★★★★ Harry and the Sprocket team have been amazing in connecting with and successfully converting a new audience for our business. During these challenging economic conditions, the additional revenue they've generated has proven to be invaluable. Their professional, transparent, and data-driven approach has rekindled my confidence in the agency model.Lance Metz ★★★★★ Sprocket has been an incredible digital marketing partner, helping us grow our monthly turnover. They are extremely helpful and are quick to respond to any needs we may have. I would highly recommend for any company looking to take on a digital transformation journey.Ketaki Rasmussen ★★★★★ Sprocket has experts who can take your digital marketing to the next level, and you get personalised service with a dedicated account manager to help you achieve growth. Great to deal with.Beautiful You Holidays ★★★★★ Covid lockdowns meant complete operational shut down for our small NZ owned business. However, in the last few months we have finally got back up and running again with the help from Josh and his Sprocket team.Their understanding, resources and communication has been unwavering in this process and we have seen measurable results month on month. Trust plays a big role in digital marketing and I believe their formula is full proof.Sprocket has had a big role to play in getting our small business back on it's feet. I couldn't recommend this company enough!Richie Stott ★★★★★ It has been a seamless transition to Sprocket and they have delivered on the goods. Very happy with the service and results. Our account manager, Kieran is great to deal with.Andrina Shieffelbein ★★★★★ Sprocket has been amazing for my small buisness! Can't recommend enough if you want results from your advertising!NZ-Online-Pharmacy ★★★★★ The results speak for themselves. Our website has been lifted to the next level, in both hits & resulting translations into physical orders. Thanks Kieran & Team!Matt Boylan ★★★★★ This is the second time I have used Sprocket Digital in my role as Marketing Manager for small to medium sized businesses. Given our marketing team is very small and we don't have a specific digital marketing resource internally, it gives me peace of mind knowing that all our digital needs are being outsourced to Sprocket. On both occasions of working with Sprocket, the team have very quickly got up to speed on our business. The setup is seamless and my regular meetings with the team help to identify opportunities for us to leverage. The entire team are really knowledgeable and down to earth even though they have some very experienced people working on our account. I would highly recommend Sprocket to any other business who wants expert advice and guidance on their digital marketing with an accessible and down to earth approach.Speednation ★★★★★ Outstanding, the team at Sprocket have been tremendous, and taken our store to the next level. Ronnie and the team are on to it and get things done quickly to a high standard. If you are looking for a marketing team, this is your one stop shop for all your marketing needs!Team at Speednation.co.nzSheree Palmer ★★★★★ Great Team to work with, communication is great and they are actively engaged with working with you.Dylan Carter ★★★★★ Sprocket Digital is the real deal! They have turned our company around in our initial month of working with them and I could not recommend them more.The team is super helpful always making the time to have meetings with us and answer our endless amounts of questions.We are looking forwarded to working with them for the long term!cam scott ★★★★★ So far all of my requests from Sprocket Digital have been handled very professionally and timely. I am really enjoying the level of communication and how easily approachable the team is.Maggie from Astound Smile ★★★★★ We have worked with a couple of other agencies that did not deliver and I'm impressed with the level of service, support & results we get from Sprocket. Within a few weeks of working with Sprocket, we can see immediate improvement on our sales. Harry and the team has taken the time to understand our business and continue to work on delivering results. We look forward to continue working with Sprocket to grow our business. If you are looking for a result-focused agency, you can't go wrong with Sprocket!Josef Arnet ★★★★★ Sprocket Digital has been great to work with and has provided great inside and addition to the digital side of our business (Kitchen Things) their SEO team is fantastic and Harrison their Email marketing specialist is an absolute savant when it comes to knowing how set up email campaigns, templates as well as automatic email flows and the logic required to make them impactful and effective for a business. They always continue to impress with the work they do.Meelee Joe ★★★★★ Great working with the team at Sprocket Digital! We found the company friendly, accomodating, and they helped us to develop our knowledge of the business analyticsNudi Point ★★★★★ FINALLY... a digital marketing company that actually gets the results. This is the 5th business I have dealt with in the last 7 years - and the only business that has proven results. Our sales have increased hugely and it's only been 1 month. Harry is amazing to work with and the whole team at Sprocket Digital know exactly what they're doing. The results speak for themselves. Highly recommend!Gabi Metz ★★★★★ Working with Sprocket has been so easy! Like a weight has been lifted off our shoulders. And the results so far have been fantastic!Megan Blincoe ★★★★★ We are a new Client of Sprocket and I cannot fault them! Especially Ethan, he has been so available and clearly knows what he's talking about. He has been very patient with us and has thoroughly updated and explained every part of the set up and progress to date. Highly recommend using Sprocket Digital
AT SPROCKET,
WE'RE GEARED FOR GROWTH