What is Conversion Rate Optimisation?
Conversion rate optimisation (CRO) is all about getting the best out of your website traffic by increasing the percentage of visitors who complete a valuable interaction — this could be a phone call, submitting a form, making a purchase, etc. The CRO process involves understanding how visitors navigate your website, their behaviour, the actions they take, and what frictions might be stopping them from completing the desired outcome.
Example: If your current website conversion rate is 5% then for every 1,000 visitors 50 will end up performing a positive action. If this only increases by 1 percentage point, the result is an additional 10 conversions from the same traffic volume.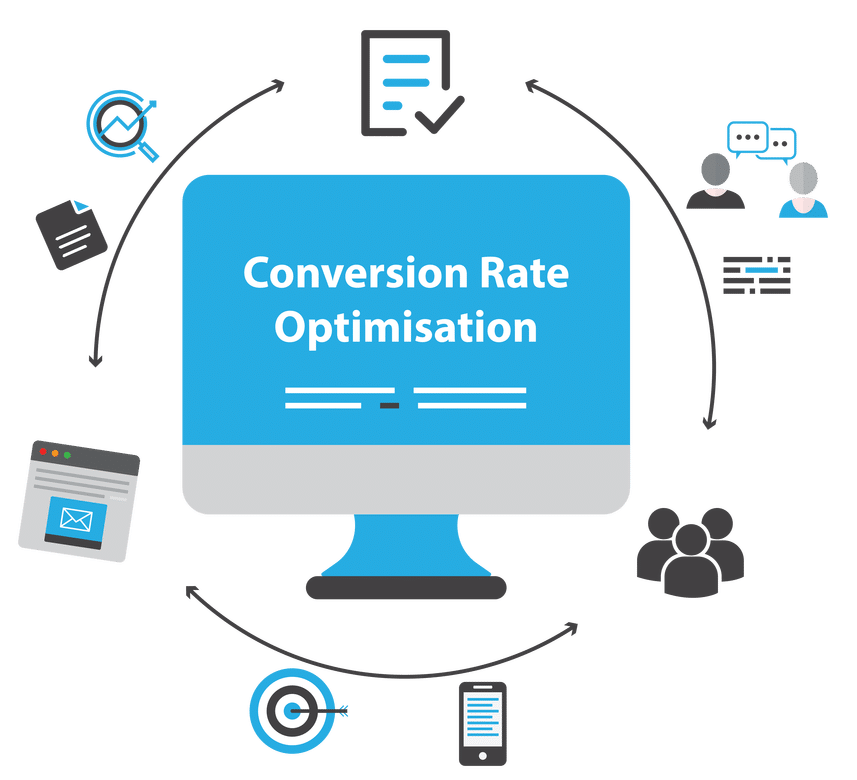 CRO can have a huge impact on the profitability of a business, especially when the following are considered:
Extract more value from existing traffic without spending cash on ads
Build more trust among potential and repeat customers
Encourage repeat business and, by extension, customer retention
Generate more revenue that can be reinvested back into the business
Attract more customers from direct competition
Better understand your customer; accurately cater to their wants and needs
Improve overall return on advertising investment
Improve brand perception
When assessing CRO outcomes, we focus on two types of conversions – micro and macro.
Micro Conversion
A prospective customer that has engaged with your website in some meaningful way. For example, they may have signed up to a subscription, connected with you via social media, added a product to cart, visited the contact page or watched a service/product video.
Macro Conversion
These are the juicy ones! This is when a measurable lead or sale occurs. These come in the form of; a call to the business, an online submission, a purchase, or a store location page visit (if your goal is to drive in-store customers).
Not all websites are created equal…
Your business website is likely your biggest promoter; however, if it's built like a leaky hose, then it can very quickly become your biggest detractor; the more traffic you throw at it, the worse your reputation becomes. CRO ensures that your website constantly provides the best user experience to its target market. Sprocket Digital provides conversion rate optimisation services for Auckland businesses to increase conversion rates & optimise user experience.
CRO IN A NUTSHELL...
Same traffic more conversions bigger profits
Sprocket Digital
Where experience is as
important as results
What to get more from your digital marketing spend?
Call us today for a chat, pop into our office for a coffee, or drop us a line and we'll get back to you.