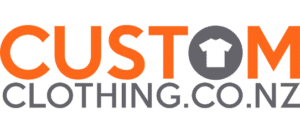 We have been a customer of Sprocket Digital since December 2017, after having been with our previous provider for over 5 years. Jared and Josh sat down with us and explained their common sense approach to SEM and they were confident a better result for less could be achieved, whilst providing transparent reporting (something we had lacked historically).
We switched over and not even 6 months later and we are receiving around 15% more leads on a lower monthly spend. Convinced, we are now looking at how we can complement our SEM programme.
RESULTS

Pre Sprocket (avg. over 14 months)
Avg. Monthly Calls - 90
Avg. Monthly Form Submissions - 98
Avg. Monthly Email Clicks - 20
Total Monthly Leads - 202
Avg Cost per Lead - $17.82

Sprocket (May 2018)
Avg. Monthly Calls - 65
Avg. Monthly Form Submissions - 187
Avg. Monthly Email Clicks - 95
Total Monthly Leads - 347
20% reduction in budget
Avg Cost per Lead - $8.21
---
Insights
The client had previously been working with a large digital agency and there was a real lack of data which made it difficult to measure performance accurately. The business was also receiving too many phone leads, and wanted to prioritise form submissions / email leads to free up staff workload.
Challenges
AdWords not producing sufficient leads (negative ROI)
Lack of regular, meaningful reports and real-time dashboards
Year-on-year seasonality effect unknown, no budget allocation or targeting strategies
Poor communication / lack of regular visits / no trust with provider
Approach
Entire account rebuild required

Focus on Exact / Phrase match keywords

Segment Match-types by Ad Group

Segment Products by campaign

Brand / T-Shirts-Polos / Sweatshirts-Jackets / Apparel etc.

Optimise spend by products type and seasonal trends
Boost Jackets-Sweatshirts in Winter, T-shirts-Polo's in Summer
Utilise 3rd party budget management tool for consistent spend throughout each monthly cycle
Improve page load speed by implementing suggestions from Google's Pagespeed insights tool
Track ALL valuable interactions as conversions, using Google Tag Manager and 3rd party call tracking
Provide client access to real time reporting platform that integrates AdWords / Webmaster / Analytics / Tag Manager / Call Tracking data
Send Mid-cycle reports that indicate top level account performance between monthly campaign reviews
Utilise more relevant landing pages that link to the main website
Configure all relevant ad extensions - including necessary description details
Ensure same-day response to client queries, and consistent meetings to discuss results/strategies
Create and test ads promoting current product sales/offers
Trial Display Remarketing to influence users in the consideration phase
Looking to grow your digital footprint?
Call us today for a chat, pop into our office for a coffee, or drop us a line and we'll get back to you.
Sprocket Digital
Where experience is as
important as results