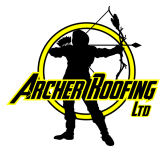 Archer Roofing is a specialist roofing company based in Auckland's Hibiscus Coast and was established in March 2017. Kevin the Director, acknowledge that the industry was highly competitive, and he needed to ensure his online presence was strong enough to at least match his competitors if the business was to succeed especially as a start-up.
Initially, Kevin had a go at running his own AdWords (SEM) campaign and worked with a social marketing company managing Facebook advertising on his behalf before meeting with Sprocket in August 2017 and deciding to jump on-board.
While SEM would play an important part in our plan for Archer Roofing we identified the organic space as being the best long-term strategy to capture high value leads for the business.