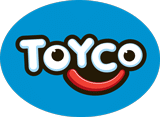 No playing games with retail campaigns
Toyco was growing rapidly, and needed an agency who could keep up – a partnership that has now proved vital in the post-Covid world
One of New Zealand's largest independent toy retailers, Toyco in St Lukes was no stranger to eCommerce or digital marketing before meeting Sprocket, but the partnership has enabled them to expand even further online and proved to be especially important through the recent lockdown. 
For almost a year now, we have been tasked with maintaining and growing Toyco's eCommerce and digital marketing campaigns. Our efforts have paid off, as Toyco doubled their advertising spend in response to the high returns they've seen, and even continued to grow under the difficult temporary closure of their retail store under Alert Level 4. 
Take a look at how we helped amplify this already growing business, and what was learned through the lockdown.
Fresh ideas for an established business
Toyco has seen steady growth over its decade of operation, since opening in 2007 as part of Toyworld and becoming independent in 2009. With a focus on educational toys including Lego, their huge range of products cater to a range of ages, interests and hobbies. 
With so many products in stock and always evolving, Toyco needed a digital partner who could keep up with their online popularity and support their ongoing growth. When their previous marketing agency reached capacity, Sprocket was recommended to take over. 
Determined to support Toyco's future growth with agility and skill, our Senior Growth Advisor Harry Kidby relished the opportunity to take on a new challenge. 
"The fact Sprocket hadn't done anything within the toy industry was a bonus for us, they came in with a clean slate, fresh ideas, and were excited to get their teeth into something new."
- Martin Monk, Toyco GM
Approaching the business as both outsiders to the toy industry and insiders in digital marketing allowed us to find novel ways of promoting and running campaigns, using tools and techniques from other industries to optimise activities for higher return. 
As with our other clients, a key focus was on gaining continually higher returns for the same spend, maximising Toyco's revenue while keeping advertising costs reasonable. 
Since working together, we've seen Toyco's revenue increase by 100% year on year, and a 60% growth in organic conversions year on year in the last 6 months via search engine optimisation.

Becoming digitally dependent
When the Alert Level 4 lockdown began in March and retailers were forced to close their doors, Toyco was no exception. Thankfully, their eCommerce presence was securely established so even as their bricks and mortar shop was closed, orders continued to arrive digitally.
After pausing all advertising during Level 4 as orders couldn't be shipped because they weren't deemed "essential", Toyco restarted their digital campaigns in Level 3 to great success.
"We're one of the lucky ones, with the right product people were after – all our educational resources were in demand. We even had some record days in Level 3!"
- Martin Monk, Toyco GM
The fast-changing situation and high interest for toys throughout Alert Level 3 provided Harry and our team with a good challenge to keep up and stay on our toes in order to maximise the opportunities available for Toyco.
"We've been having frequent conversations around what we can push, and what we need to pull back on as the supply chain pinches. Things change frequently so a lot of communication back and forth is required to make sure we're delivering campaigns and creatives that will hit the mark."
- Harry Kidby, Sprocket Senior Growth Advisor
As a result, Toyco has seen their online revenue surge, match, and some days even surpass their usual retail revenue. In April 2020, we recorded an almost 100x return on investment for Toyco's Google Ads.
Even as the levels move down, the confidence in their eCommerce sales has enabled Martin and the Toyco team to take the pressure off reopening their St Lukes store immediately, preferring to keep their staff safe while they can.
Martin remains grounded as he talks about the surprising success they've seen through Level 3, "We're just doing what any kiwi would do – we're making the most of the situation in front of us. Like I said, we're one of the lucky ones."
New Zealand is now in the early stages of recovering from the lockdown, and as the retail environment continues to evolve Toyco and Sprocket will evolve with it.
"We will continue now as they grow to keep finding those optimisations, those spend efficiencies, those ways to get a better return and leverage that budget to reach more people."
- Harry Kidby, Sprocket Senior Growth Advisor
Being results-driven, we're passionate about what we do and committed to achieving the best for our clients. We're privileged to be part of Toyco's success through this challenging time, and to see them into the future.
We're proud of the results we've achieved with Toyco, and our relationship with Martin.
"Sprocket is always just a phone call away – Harry is always there when we ring. He understands our business very well, which gives us the freedom to get on with our day to day operations, knowing and trusting him to get on with driving traffic to our site. We've seen significant growth since switching to Sprocket."
- Martin Monk, Toyco GM
We look forward to supporting Toyco's expansion and spreading the joy of toys around New Zealand.