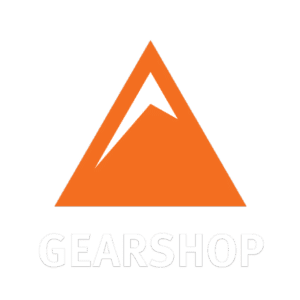 Keeping Gearshop's returns on track
Scaling the business' eCommerce growth without losing their footing
Gearshop, an eCommerce business based in Nelson that sells a range of outdoor equipment for tramping, mountain biking, camping, hunting, fishing, and more, wants to grow. But more than that, they want to grow while maintaining a healthy return on ad spend (ROAS), so they can consistently scale up both reach and revenue.
However, they hit a snag: each time Gearshop tried to spend more on advertising, the returns would struggle to keep up. A higher investment didn't deliver higher returns.
So when Harry, Senior Growth Advisor, said the team at Sprocket could deliver a steady return even as they scale, Gearshop owner Hamish Pirie was interested to see whether we could deliver.
"My business is 90% online - we've got a retail showroom and a warehouse that people can walk into, but we're primarily focussing on the online market. I have a very hard line - you've got to prove your worth, I said."
- Hamish Pirie, Owner, Gearshop
The mission: to keep investment and returns growing in tandem
Increasing your advertising investment is easy. Making sure the returns you're getting from that investment are increasing at the same rate requires expertise.
What many businesses see – and what Gearshop also saw before partnering with Sprocket – is a blow-out in budget when they try to scale. When you're delivering 10:1 returns on your marketing investment, it's easy to think that by doubling your budget will result in twice the returns.
"We were excited to take on a growth challenge like Gearshop - Hamish knows his numbers intimately, has ambitious growth plans and an awesome (and extensive) product range. It was a project we couldn't wait to get stuck into and we were confident that we could over-deliver on the ROAS targets, even as we scaled aggressively".
- Harry Kidby, Senior Growth Advisor, Sprocket Digital
In reality, it takes a strong digital strategy rooted in a thorough understanding of attribution modelling to consistently scale and keep investment and returns growing in tandem, enabling you to make more as you spend more.
Hamish at Gearshop set Sprocket the challenge of keeping his eCommerce business' return on ad spend at 10:1 as we scaled his advertising investment.
"The challenge is really managing that return vs cost, and keeping it optimised as the business grows. So far, they're achieving good results. I'm wanting that return on investment to be as strong as possible, and they're certainly doing a good job."
- Hamish Pirie, Owner, Gearshop

Mapping out the journey can make all the difference
Using attribution modelling, Sprocket works to scale all customer touchpoints – not just the last one. We look at a customer's entire journey online to plot out the most effective and efficient way to distribute advertising spend, creating an optimised funnel that draws in results.
In the year that Gearshop has been with Sprocket, they've seen:
An 89% increase in order volume (August 2020 vs August 2019)
A 700% increase in sales of high-margin products (August 2020 vs August 2019)
98% growth in revenue for September year on year
"Attribution modelling and mapping out the customer journey has been the secret to our success so far. Hamish trusts us and grants us the freedom to shift media spend quickly between platforms and campaigns - ensuring we're always getting the best ROAS possible."
- Harry Kidby, Senior Growth Advisor, Sprocket
Gearshop's owner, Hamish is pleased with our progress:
"We've seen some good growth, and that's the ultimate goal. We're heading into our busy season now, so the real test will be at the end of summer if we can maintain those numbers and keep those results coming in. Sprocket are professional, easy to work with, listen to direction, and results-driven. They can be given a target and told 'this is what you need to achieve' and they'll go and do it. I'd say to anyone – give them a chance to prove themselves. That's what I did, and it's working so far."
- Hamish Pirie, Owner, Gearshop